Thanks for visiting! If you want to contact me, you'll find Twitter and Facebook links on the right-hand side of the page, or you can send me an email using this form. I'll respond as soon as I can.
Important News
FORTHCOMING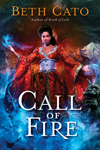 August 15th, 2017: CALL OF FIRE (sequel to BREATH OF EARTH), print & ebook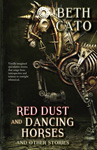 November 7th, 2017: RED DUST AND DANCING HORSES AND OTHER STORIES (short story & poetry collection from Fairwood Press), print & ebook
OUT NOW
DEEP ROOTS: A Clockwork Dagger Collection (Deepest Poison, Wings of Sorrow & Bone, Final Flight), print & ebook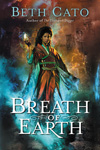 BREATH OF EARTH, print & ebook
###
EVENTS
May 25th-27th, 2017: Phoenix Comicon in Phoenix, AZ. Full schedule here.
August 17-19th, 2017: GenCon in Indianapolis, Indiana
August 26th, 2017: Barnes & Noble Desert Ridge in Phoenix, AZ at 2pm
November 2nd-5th, 2017: World Fantasy Con in San Antonio, TX
My tweets