All the cool kids are doing it, so I suppose I should raise my hand from the shadows. It's award nominations time!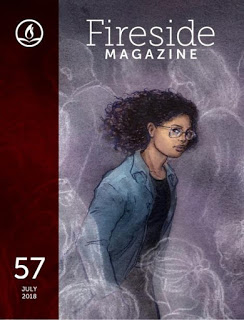 I have only one work that I'm putting forth for consideration, in the short story category:
– "To This You Cling, With Jagged Fingernails" published in Fireside Magazine in July 2017.
The story has had some nice notice, including a review at the B&N SFF Blog that said, "Cato perfectly captures the bittersweet moment when you feel the magic of childhood slip away, a moment haunted by sadness, and by the loneliness you can feel in a crowd when you think no one else feels the same, or as deeply, as you."
Quick Sip Reviews wrote a beautiful review, saying, "It's a graceful read, though, careful and with a blush of defiance, a hope that maybe magic isn't just for those too young to know better."
The story is also included on the SFWA Nebula Reading List.
#SFWAPro