Breath of Earth is out in about two and a half months, and it's time for the buzz to really kick in. Publishers Weekly recently said nice things, and now Barnes & Noble's SFF Blog is chiming in:
Her latest novel, Breath of Earth, out later this summer, takes place in an alternate San Francisco in which geomancers keep the San Andreas faultline in check—and institutional sexism and racism keep Ingrid Carmichael from achieving her full magical potential. Cato weaves a compelling tapestry of clashing cultural values, bringing much-needed diversity to the genre.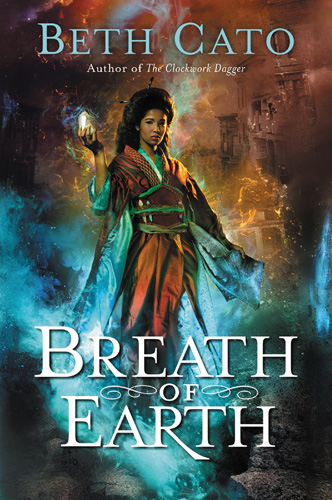 Read the whole list of books they loved in May–lots of great titles on there!
My Clockwork Dagger story Final Flight also garnered some love over at Reading Reality. Yay!
The big Elevengeddon signing event at Poisoned Pen was a smashing success last week. They did a wonderful write-up with loads of pictures.
I have a new poem out: "A Sip of Starlight" at NewMyths.com.
One of the big local papers, the Phoenix New Times, included me on their 2016 list of 100 Creatives in Phoenix.
I was also interviewed over at SFF World about the Decision Points anthology along with Mike Resnick and Kate Corcino.
#SFWAPro
Save