I review everything I read and post reviews on Goodreads and LibraryThing. That's not enough. Good books are meant to be shared. Therefore, I'm spotlighting some of my favorite reads here on my site.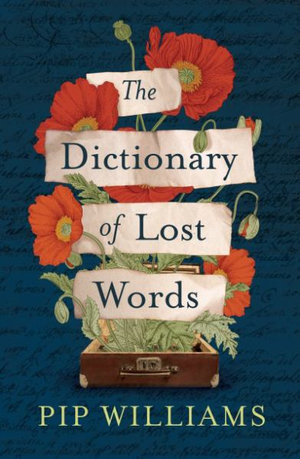 The Dictionary of Lost Words by Pip Williams
out now in print and ebook; BookShop, B&N, and Amazon [affiliate link]
I received a copy of this book from the publisher via NetGalley.
Brilliantly written, thoroughly researched, deeply emotional. The Dictionary of Lost Words is an incredible work of literary and historical fiction.
The lead character, Esme, grows up with the Oxford English Dictionary. Motherless, curious, she spends many of her earliest days playing and observing beneath the desk of her father in the 'Scriptorium,' set up in a shed on the Oxford grounds. It's there she finds the abandoned slip for 'bondmaid' and begins collecting more words. At first, she steals discards from the Scriptorium, but as she grows up, she realizes there are lost words everywhere–words deemed too crude or low class to be included the decades-long labor of the dictionary, words especially used by women and the dismissed of society. She collects her words along with life experiences.
This is a profound book, truly. It's about words, and people, and love, and loss. It's never preachy, but the messages are there. The way everything is delicately laced together is a marvel. The end of the book made me weepy more than once. There are some terrible tragic turns, and then–the very ending is a surprise culmination that resolves everything with stunning sweetness.