When you make tacos, do you ever use up all of the tortillas? I sure don't. There always end up being half a pack wallowing in the fridge. They come in handy for quick-fix quesadillas, but here's another quick-fix for those leftovers: homemade tortilla chips!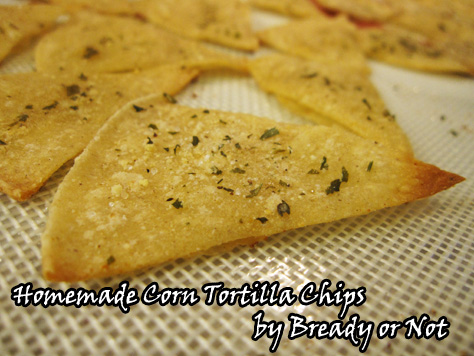 I think corn tortillas are the best way to go here, but feel free to try this with flour. I just think they'd get too hard. I like corn because there's more chewiness. Also, this can totally be gluten-free, if you need that kinda thing.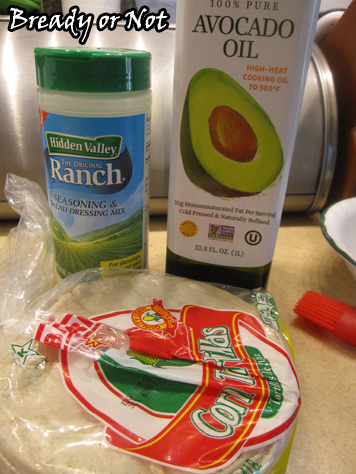 Choose how you wish to equip your chips. I went with ranch mix. If you use a packet, you won't need that much out of it. You could likewise use taco seasoning, sea salt and pepper, cayenne, whatever. Heck, make this dessert with cinnamon and sugar and dip up some ice cream!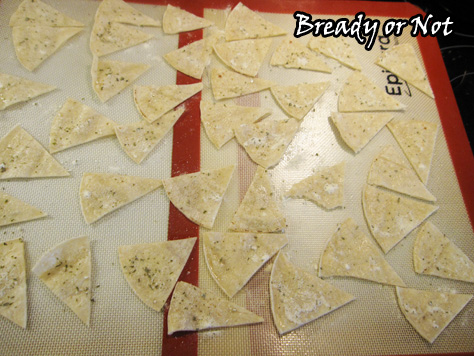 The technique is simple. Slice up your tortillas. A pizza cutter makes this easy. Brush oil on both sides of the wedges. Season. Bake a short time.
Do keep a close eye on the oven so you don't overbake these! That would be a tragedy.
The batch shown here, I baked for 15 minutes. The resulting chips were crisp yet still somewhat chewy and fresh. Find your sweet spot for the texture you want.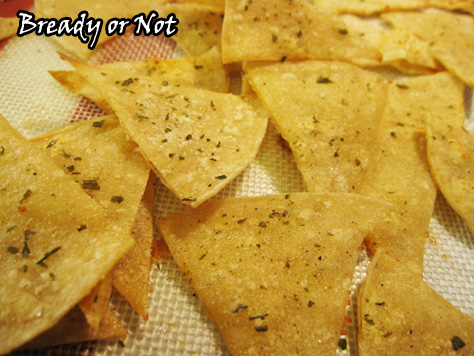 Modified from DIY Ranch Tortilla Chips at Make the Best of Everything. Originally posted at the Holy Taco Church.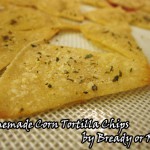 Print Recipe
Bready or Not: Homemade Tortilla Chips
Use leftover corn tortillas to make fresh chips in under 30 minutes! Make them savory with ranch dressing mix or ground sea salt and pepper, or go for dessert chips with cinnamon and sugar.
Ingredients
corn tortillas

oil

olive oil, avocado oil, canola, etc

ranch dressing mix

or other seasoning like taco mix, Italian, etc
Instructions
Preheat oven to 350-degrees. Prep a large baking sheet with silicone mats or parchment paper. You can likely only fit 5 or 6 tortilla's worth of chips on a sheet.

Use a pizza cutter to slice your chips to desired size; they will shrink some as they bake. Brush a small amount of oil onto both sides of the wedges. Season them as much as you want; it's probably not necessary to do both sides. Use your fingers to smooth out any clumps.

Bake chips for 12 minutes then monitor them closely for desired crispness. Stay close to the oven--these are thin, remember, so they can quickly overcook!

Eat promptly or store chips in a sealed container.

OM NOM NOM!