For our second installment of CAKE/PIE MONTH, I present a tender, moist pound cake that's embodied with a fresh lime flavor!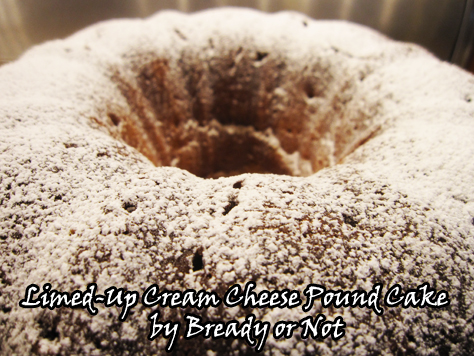 To glaze this cake, I tested out a technique I saw on the Great British Baking Show. It worked like a charm, and it's something I'll do with all of my poke cakes in a bundt pan from here onward.
If you haven't seen the Great British Baking Show (known in the UK by its original moniker of Great British Bake Off), GO SEE IT. It's on Netflix, YouTube, and the PBS website. This is the show that helped me to survive my edits for Breath of Earth and to write Call of Fire in one month. Not only is it about creating lovely baked goods, it's about achieving technical, chemical perfection in a reality show environment that is completely positive. No back-stabbing, no contrived drama.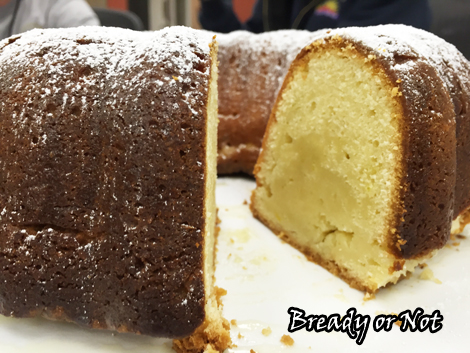 The bakers work under an extraordinary time crunch. In one episode, a baker needed to glaze a bundt cake very quickly. They poked the cake all over and put it back in the pan to pour the glaze. This way, most of the glaze went INSIDE the cake, as intended for a poke cake, and did not puddle the plate.
I watched. Mind. Blown.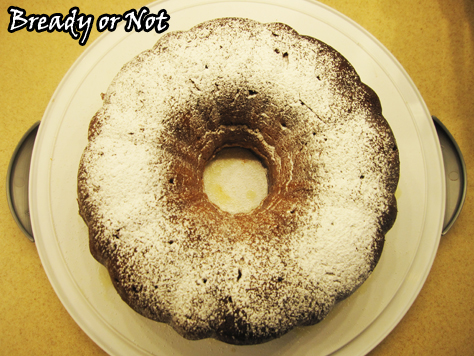 The technique totally works. My bundt cake was perfectly moist all the way through because the glaze had a chance to soak in from all angles.
This bundt cake has such a lovely flavor to go along with the moist texture, too. This is the kind of cake that is perfect for breakfast, brunch, or dessert, and is great with fruit, ice cream, or a simple cup of coffee.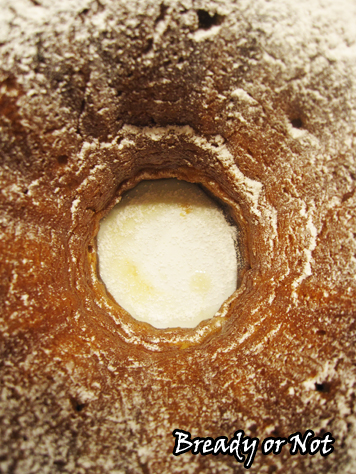 It would be great to eat while watching the Great British Baking Show.
Modified from Relish Magazine.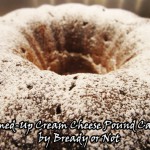 Print Recipe
Bready or Not: Limed-Up Cream Cheese Pound Cake
This lime-fresh cream cheese pound cake is perfect for breakfast, brunch, or dessert! If you use a special technique learned from the Great British Baking Show, the glaze will penetrate the cake and make it especially tender all the way through. Modified from Relish Magazine.
Ingredients
Cake:
1 1/2

cups

unsalted butter

3 sticks, room temperature

8

ounces

cream cheese

1 box, room temperature

3

cups

white sugar

6

large eggs

room temperature

3

cups

all-purpose flour

1/4

teaspoon

salt

1 1/2

teaspoons

vanilla extract

1/4

teaspoon

almond extract

2

limes

zested and juiced
Glaze:
1/4

cup

white sugar

1/4

cup

unsalted butter

1/2 stick

3

Tablespoons

lime juice

1/4

cup

confectioners' sugar

optional for garnish
Instructions
Preheat oven to 325F. Thoroughly grease and flour a 12-cup bundt pan.

In a large mixing bowl, cream together the butter, cream cheese and sugar until light and fluffy.

Beat in eggs alternately with flour, mixing well after each addition. Add salt, vanilla extract, almond extract, and the zest and juice of both limes. Mix until combined, taking care not to overbeat. That could dry out the cake.

Pour batter into prepared pan. Bake for 1 1/2 hours, or until a tester inserted in the center of the cake comes out clean. Let cool 10 minutes and then plop it onto a rack to cool some more. Don't wash the pan yet!

While the cake is still warm, use skewers or chopsticks to poke holes all over the top.

Mix the glaze ingredients (sugar, butter, lime juice) in a small saucepan. Bring to a boil for about one minute, then remove from heat.

Set the cake back inside the pan; poke more holes in the base of the cake. Slowly pour or ladle glaze over the holes. Let that soak in. Use over half the glaze, then carefully tip the cake onto a cake plate. Slowly drizzle the rest of the glaze into the holes.

Let the cake cool completely. Add dusting of powdered sugar before serving

OM NOM NOM!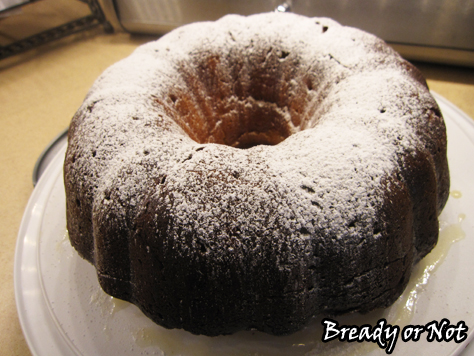 Save