Use the new Churros Cereal to make a fast no-bake treat in the mode of Rice Krispies!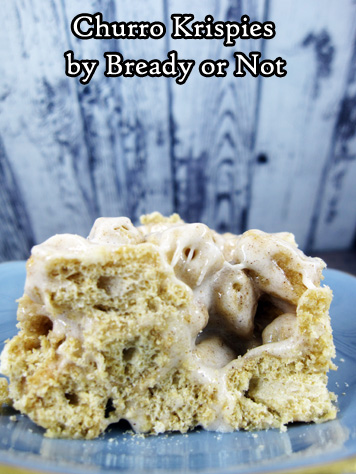 As the Once-and-Future High Priestess of Churromancy in the Holy Taco Church, I cannot observe a product like Churros Cereal and simply walk by. No, I must experiment with it in the kitchen.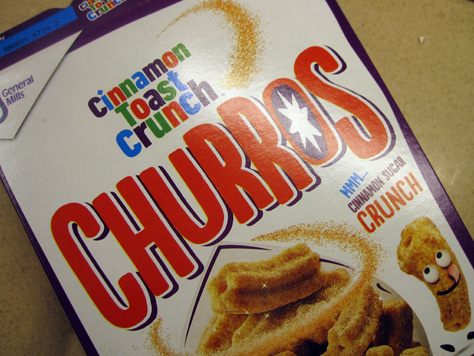 I resolved to adapt this cereal in the mode of Rice Krispies. The first thing I discovered: the box contains more cereal than needed for this process. Measure out 1.5 cups of the cereal to use in some other way, like for cereal (I know, a shock) or eat it straight, because the large pieces actually work well for that.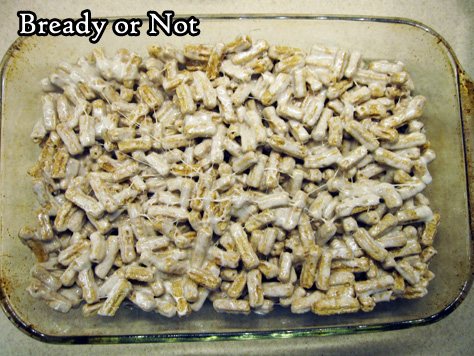 The bulk of the box's contents, though, get coated in a mix of butter and marshmallows to create an ooey, gooey, delicious treat.
Yeah, there's absolutely nothing healthy about this, but it sure tastes good.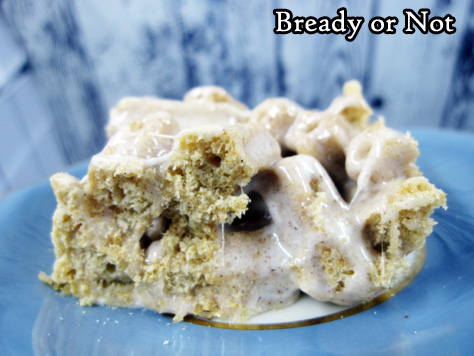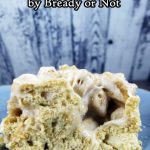 Print Recipe
Bready or Not Original: Churro Krispies
This Bready or Not original uses Churros Cereal to create a Rice Krispies-style no-bake treat. Using the microwave makes the process especially fast, but this could certainly be done using a large pot on the stove.
Ingredients
6

cups

Churros Cereal

4

Tablespoons

unsalted butter

10

ounces

jumbo or mini marshmallows

1 bag
Instructions
Prepare a 13x9 pan with nonstick spray. There are about 7 1/2 cups of Churros Cereal in the box, so measure out 1 1/2 cups to set aside for some other use.

In very large microwave-safe bowl, watch closely as the butter and marshmallows are heated on HIGH for 1 minute. Stir well. Heat for another 30 seconds and stir again; heat more if necessary. But once it stirs to be smooth, proceed immediately to the next step.

Add the 6 cups of Churros cereal to the bowl and completely coat.

Promptly pour the sticky mess into the prepared pan and use waxed paper or a greased spatula to press it down. Cool completely before cutting. Serve out of dish or pack into a sealed container with waxed paper between stacked layers. Best eaten the same day.

OM NOM NOM!