This Hard Maple Candy garnered the name "Canadian meth" at my husband's work. By that nickname, I take it that they 1) liked it, and 2) kept eating it.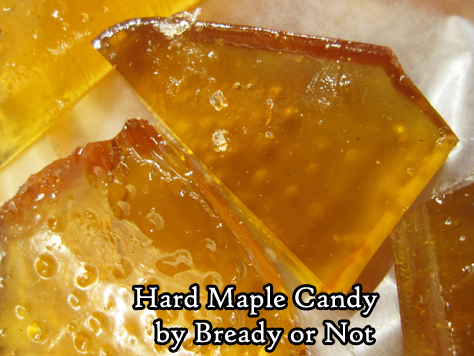 On a more personal note, this candy could also work as a shiv, because this stuff is like GLASS. Trust me when I say that if you decide to break this into pieces with your hands, you will get little cuts all over. Ow.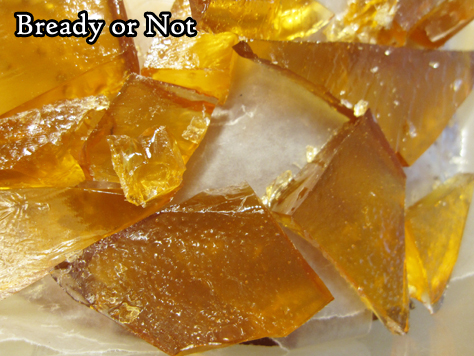 So maybe tap the candy gently with the butt of a butter knife or use a little mallet, whatever you have that will break the candy apart without harming your pan, counter, or you.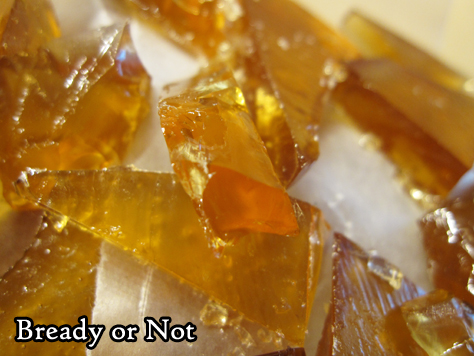 Once you survive that stage, though, wow will you have a lot of candy to enjoy. Definitely make this to share with a crowd, or you just might go into diabetic shock.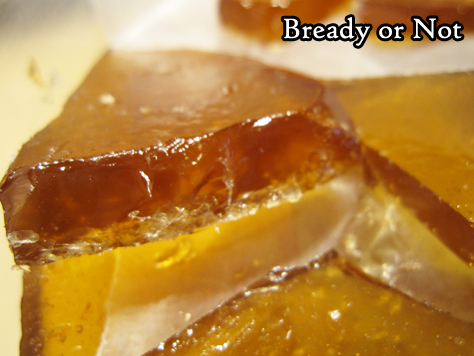 It'd be a delicious way to go, but seriously, I don't recommend going at all. We've made it this far in 2020. Hold on a while longer.
Bready or Not Original: Hard Maple Candy
This super-easy recipe makes a LOT of hard maple candy that is best sucked on, not chewed. Perfect for holiday gifts!
Equipment
15x10x1-inch pan (jelly roll pan)

candy thermometer
Ingredients
nonstick spray

3 1/2

cup

white sugar

1

cup

light corn syrup

1

cup

water

3

Tablespoons

maple flavor
Instructions
Heavily apply nonstick spray to the jelly roll pan.

In a large saucepan, stir together the sugar, corn syrup, and water. Start heating up. Set up candy thermometer and stir frequently as the heat rises to 300-degrees, which is hard-crack stage.

Remove pan from heat. Stir in maple flavoring. Immediately pour candy into the prepared pan. Cool completely, which won't take long.

Carefully break into pieces. Note that this stuff is like candy glass, and if breaking with hands, it can and will cut the skin.

Pack into individual bags or tins for gift-giving, or stack it in a large sealed container with waxed paper between layers. Can keep for weeks.