Cake mix is fantastic ingredient to keep in the pantry for a quick-fix dessert. It's easy to doctor into something extraordinary, such as with these S'mores Cake Mix Bars.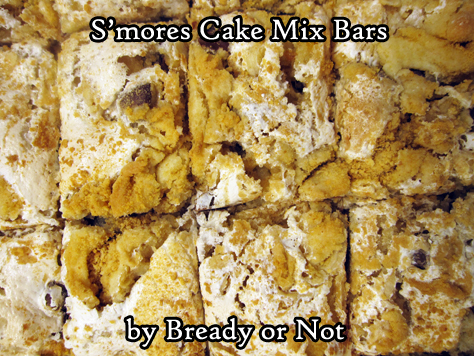 This is a treat that doesn't taste like cake mix at the end. It's just sweet and wonderful, courtesy of the lovely combination of ingredients.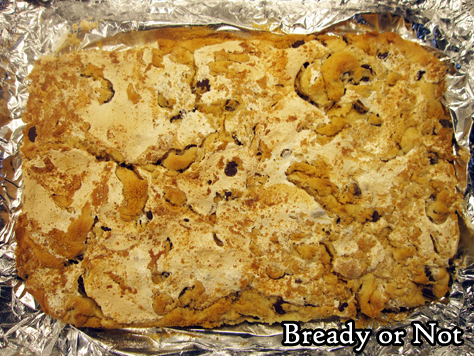 I used ready-made graham crackers crumbs here, but really, you could probably use various kind of vanilla cookies, smashed, to mix in. Vanilla wafers or even Golden Oreos would be good substitutes.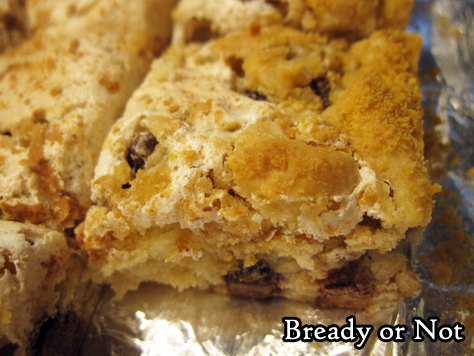 I love bar recipes like this where ingredients are swirled together at the end. There is something visually delightful about that marbled look.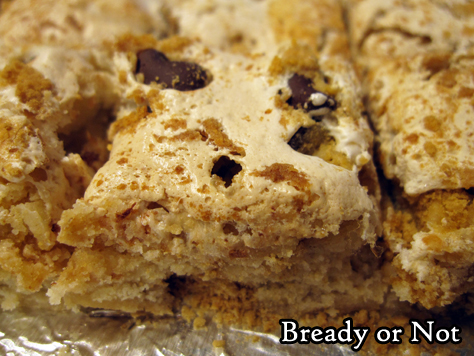 Be sure that when these bars are sliced, they are stores with waxed paper between the layers. Marshmallow makes things a bit sticky! And delicious.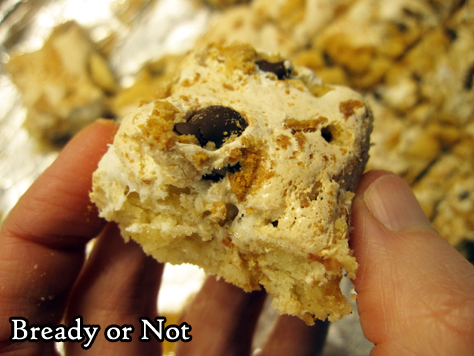 Bready or Not Original: S'mores Cake Mix Bars
This original Bready or Not recipe uses cake mix for a quick-fix delicious dessert that doesn't at all taste like cake mix. It's just plain delicious.
Ingredients
1

box white cake mix

or yellow cake mix or French Vanilla

1/2

cup

unsalted butter

1 stick, melted

1

teaspoon

vanilla extract

2

eggs

room temperature

1

cup

semisweet chocolate chips

7

ounce

marshmallow fluff jar

1/2

cup

graham cracker crumbs
Instructions
Preheat oven at 350-degrees. Line a 9×13 casserole pan with foil and apply nonstick spray or butter.

In a large bowl, mix together the cake mix, butter, vanilla extract, and eggs until no dry crumbs remain. Fold in the chocolate chips.

Pour batter into the prepared pan and even out surface. Add the graham cracker crumbs in little piles scattered across the top. Use a butter knife to partially swirl the crumbs into the dough. Add dollops of marshmallow fluff across the top. Again, swirl the marshmallow into the dough, coating it with graham crackers in the process. Don't combine everything too much–there should still be visible swirls and varied textures.

Bake at 350-degrees for 20 to 25 minutes, until edges are golden and contents look set.

Completely cool at room temperature or speed process in the fridge. Use foil to lift the contents onto a cutting board. Slice into bars. Store in a sealed container with waxed paper between the stacked layers.