Vanilla Granola Cookies! Because granola makes everything healthier, right?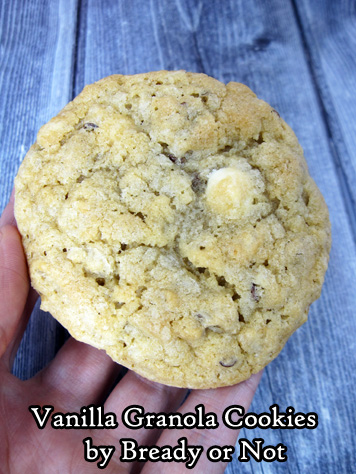 The clearance aisle at the grocery store bequeathed me with super-cheap vanilla granola with a close expiration date, so I decided to make cookies with it.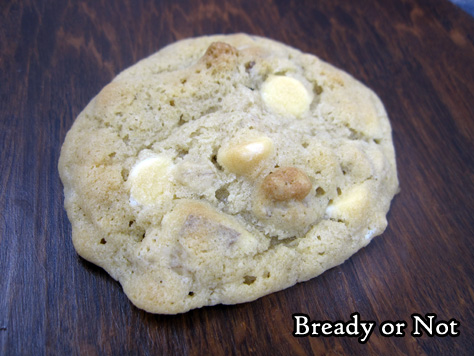 Weirdly enough, there weren't many granola cookie recipes out there–and certainly none that appealed to me. I decided to greatly modify a couple oatmeal cookie recipes to get what I wanted.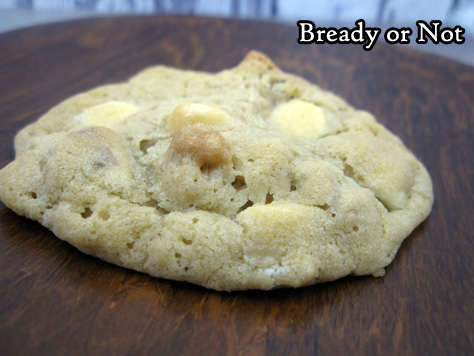 I was most worried about getting the balance of sugar just right, since granola is already sweet on its own. Keep that in mind when you make this, too–granolas vary a lot, so tweak the sugar as necessary!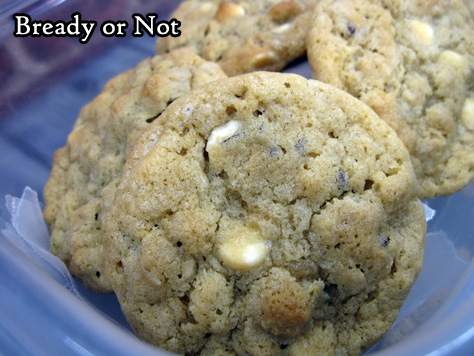 These cookies have a great, unique texture. I tried not to break up granola clumps too much, and the mix of granola throughout creates sporadic crunchiness in otherwise soft cookies.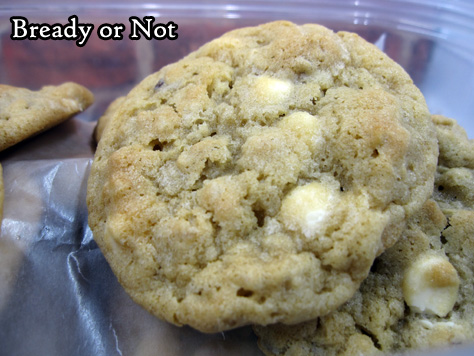 Notice the different backdrops for my food pictures? That's my new Shotbox in action! Most of my new recipes from here on will include at least some pictures from the Shotbox. It's a cool, collapsible, and portable photo light studio.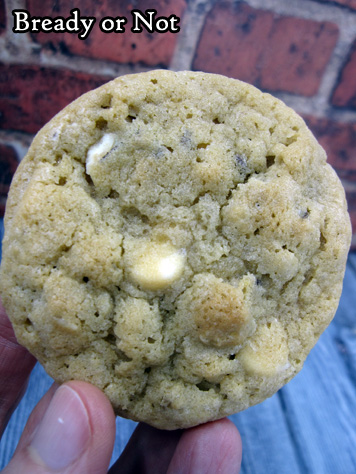 I love my Shotbox. (And no, I'm not being paid anything to say that. I bought this during a Kickstarter and I had to wait a long time for the product to arrive. Totally worth the wait.)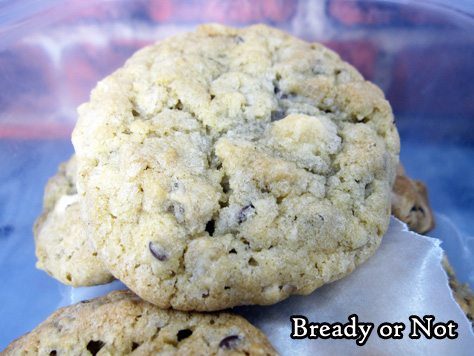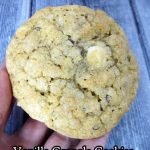 Print Recipe
Bready or Not Original: Vanilla Granola Cookies
Try out this recipe with different varieties of vanilla granola! Some granolas can be extra sweet or include more sweet add-ins like dried fruit or chips, so reduce the sugar in the recipe if necessary.
Ingredients
2

cups

all-purpose flour

1/2

teaspoon

baking soda

1/2

teaspoon

salt

3/4

cup

unsalted butter

1 1/2 sticks, room temperature

3/4

cup

brown sugar

packed

1/2

cup

white sugar

1

Tablespoon

pure vanilla extract

2

eggs

2

cups

vanilla granola

1

cup

white chocolate chips
Instructions
Preheat oven to 325-degrees. Line cookie sheet with parchment paper.

In a medium bowl, mix the flour, baking soda and salt; set aside.

In a large bowl, cream together the soft butter, brown sugar, and white sugar until fluffy. Beat in the vanilla extract and two eggs until the mix is light. Gradually stir in the flour mixture. Gently blend in the granola, trying to not break apart all of the clumps, and the white chocolate chips.

Place tablespoon-sized dollops of dough on the ready sheet, spacing them out to allow for expansion. Bake for 10 to 13 minutes, until the edges are slightly brown and the middle is still soft. Let the cookies rest on the cookie sheet for 10 minutes before transferring to a cooling rack.

Cookies keep for days in sealed container at room temperature.

OM NOM NOM!