Last month I shared my recipe for Almond Sable. This time I present another French (from Brittany, to be specific) take on shortbread: Sable Breton!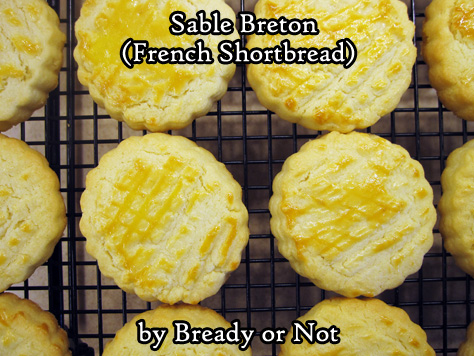 These cookies are much more straightforward than the previous recipe. The ingredients are shortbread basics: butter, sugar, flour.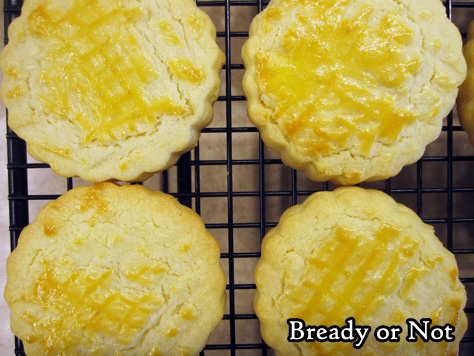 What sets this apart is, foremost, that it is not as sweet as its counterparts across the channel.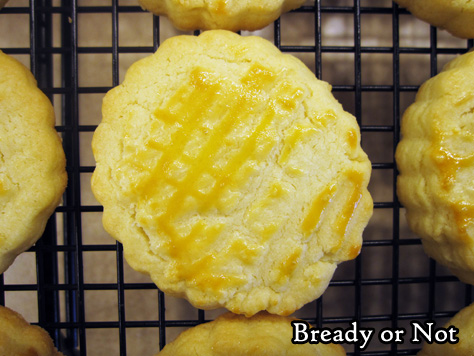 I also recommend that you use a kitchen scale to get that European-style precision–along with actual French butter. President-brand is expensive but widely available, even where I am in Arizona.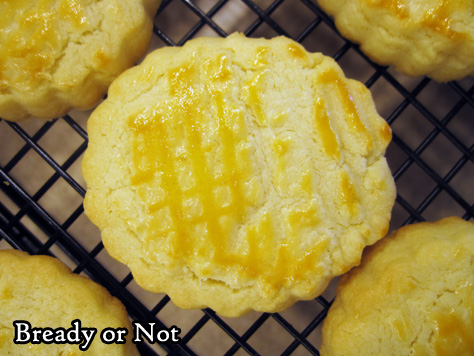 These cookies are downright pretty, too, with a crosshatched pattern and an egg yolk wash. They are perfect alongside a cup of coffee or tea!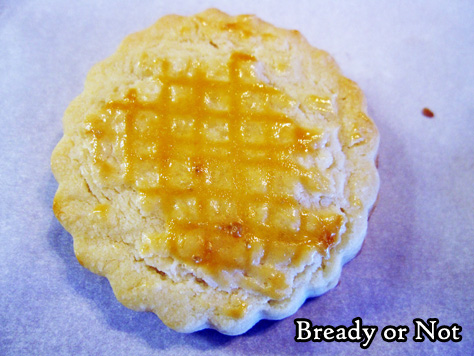 Modified from the original at Mon Petit Four.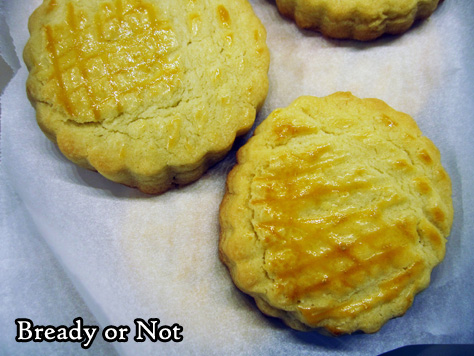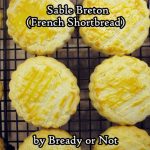 Print Recipe
Bready or Not: Sable Breton (French Shortbread)
This French version of shortbread cookies is gorgeous to behold, and delicious to eat. Measurements are provided in grams as well as standard American measurements; a food scale is helpful here for precise measurements. Use salted French-import President butter, if possible; one stick is 198 grams, meaning a smidgen more of another butter will provide the perfect amount--plus, the end taste will be more like the French original! If making with unsalted butter, add 1/2 teaspoon salt to compensate. Recipe makes about 22 cookies.
Equipment
parchment paper

small cookie cutter

food scale
Ingredients
200

grams

salted butter

1/2 cup plus 5 Tablespoons, President butter recommended

120

grams

white sugar

1/2 cup plus 1 Tablespoon

3

egg yolks

divided

1

teaspoon

vanilla extract

280

grams

all-purpose flour

2 cups plus 2 Tablespoons, plus more if needed to dust work surface
Instructions
Preheat oven at 375-degrees. Line a large baking sheet with parchment paper or use a silicone mat.

Beat together the butter and sugar until light and fluffy. Add two egg yolks and vanilla extract. Add flour until just incorporated.

Lightly flour work surface and hands. Using rolling pin or hands, press dough to about 1/4-inch thickness.

Use a small round cookie cutter on dough. Transfer rounds to cookie sheet, spaced out a bit. Use a fork to scratch a crosshatch pattern in the top, like a hashtag with more lines.

Beat remaining egg yolk in a small bowl. Brush tops of cookies with yolk.

Bake for 12 to 15 minutes, until cookies are a consistent golden color. Transfer to a rack to completely cool.

Store in a sealed container.

OM NOM NOM!