My final (for now) Clockwork Dagger story has a cover! This is out on April 26th and is already up for preorder for just 99-cents!
Oh yeah, it also includes the first chapter of my new novel Breath of Earth. *squee*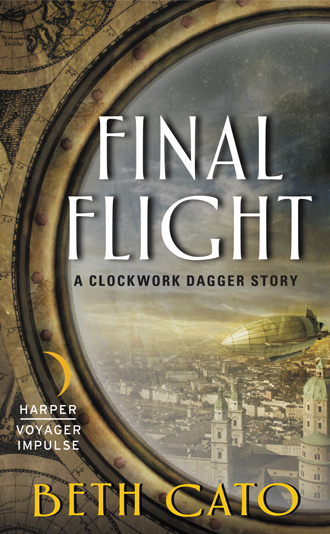 Another breathtaking short story from the author of The Clockwork Dagger and The Clockwork Crown, set in the same world…
Captain Hue hoped he was rid of his troubles once Octavia Leander and Alonzo Garrett disembarked from his airship Argus. But he was quickly proved wrong when his ship was commandeered by Caskentian soldiers. He is ordered on a covert and deadly mission by the smarmy Julius Corrado, an elite Clockwork Dagger.
Now Captain Hue must start a mutiny to regain control of his airship, which means putting his entire crew at risk—including his teenage son Sheridan. As the weather worsens and time runs out, it'll take incredible bravery to bring the Argus down….perhaps for good.
---
#SFWAPro