My parents have some issues with new technology. As my mom has joked, "We're not qualified to have smart phones." They're okay with this, really, but it does mean they haven't been able to buy my ebooks like Wings of Sorrow and Bone because they lack a reading platform.
However, I just found how there IS an option for my parents: a desktop version of the Kindle app! I sent my mom this link, where she could download the Kindle app for most devices.
(On my computer, this hops to a Windows Store link that I have to control-alt-delete to escape, which is kind of annoying.) In my mom's case, the solution was a Kindle Cloud App within Chrome. When she's logged into her Amazon account, she can click the bookmark for that app and ta-da! She can read my stuff.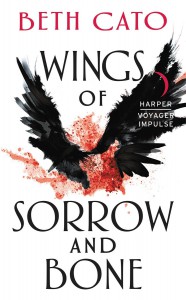 I know my folks aren't the only ones who lack a standard platform for Kindle books, so I hope this little PSA comes in handy. It might be useful for people reading for the forthcoming award season, too, if they send the documents to their Kindle account.
#SFWAPro