This is a busy week for me! Events kick off tomorrow with Elevengeddon at Poisoned Pen in Scottsdale at 7pm. Note that I am not listed on the site but unless I come down with plague, I will be there! PLEASE bring books/buy books. I'll have cookies~.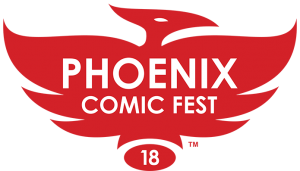 I'll also be carrying (cookies) at Phoenix Comic Fest, the con once known as Phoenix Comic Con. My schedule is fairly light this year, which is kind of refreshing, honestly. I hope to attend some panels I'm not sitting on. My full schedule can be found on their site and is also in their app.
Friday
12:00 pm
Magic Systems in literature :: North 126C
3:00 pm
Gods and Faiths in Fiction :: North 125AB
4:30 pm
Signing – Sam Sykes, Beth Cato, Aprilynne Pike, Jon Skovron, Myke Cole :: North 124AB
8:00 pm to 11:30 pm
Drinks with Authors :: North 120CD
Join authors and other creators for a glass or two in an informal setting. We'll have door prizes, giveaways and raffles to support Kids Need To Read. Cost is $10 to attend.
Saturday
10:30 am
Bigger Isn't Better- Short Stories :: North 125AB
(note that I'll likely be doing a quick dash for lunch before the signing, so if I'm late, that's why)
12:00 pm
Signing – Beth Cato, Rae Carson, Amy Lukavics :: North 124AB