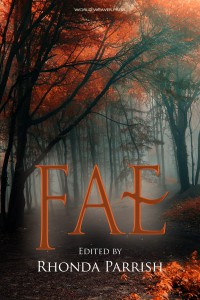 FAE is out today! You can buy it through World Weaver Press. Tangent Online recently reviewed the anthology and had some had some very nice things to say about my story…
"The Cartography of Shattered Trees" by Beth Cato and "And Only The Eyes of Children" by Laura VanArendonk Baugh are shining examples of what could be done with the subject of faeries that surpass tricks on the reader, that build worlds and characters worth knowing and exploring, that have something important to say about the real world. Fae may be worth the price of admission for these alone.
In addition, there's a release party on Facebook tonight! Clicky on the graphic below to check it out. THERE WILL BE PRIZES.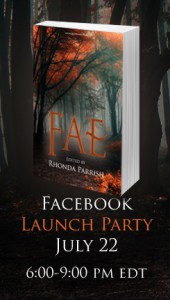 If you can't make that, there are other forthcoming events:
August 5th – Fae #SFFLunch 12-2pm EST (on Twitter using hashtag #SFFLunch)
August 8th – Fae Canadian Release Party & Reading at When Words Collide in Calgary
Happy birthday, FAE!