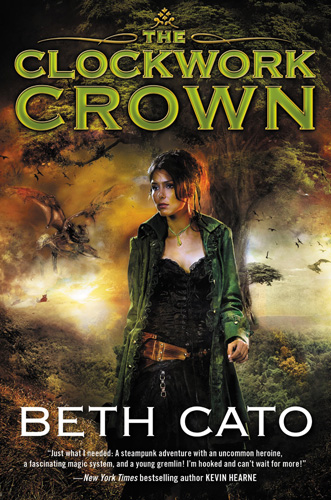 Like whoa. Where did 2015 go? It passed by weirdly fast. Here are some highlights for the year:
– my second book, Clockwork Crown, was released in June
– cons and festivals! I had a blast and experienced minimal public humiliation!
– sold two stories to forthcoming Baen anthologies
– finally sold my all-time favorite story "The Souls of Horses," and to an anthology series I have envied and admired for years
My full list of 2015 goals can be read here. I didn't write a book this year because of the timing on my Breath of Earth edits; I'll actually start writing on January 1st, 2016. Yes, TODAY. Because nothing says "Happy New Year!" like panic and stress and daily word count goals.
Here are my goals for 2016:
1) Write Call of Fire starting on January 1st. Revise. Revise more. Turn it in on time.
2) Prepare comprehensive marketing plan for release of Breath of Earth in August. This includes regular updates on my personal blog, scheduling interviews and blog posts for other blogs and sites, and seizing other viable opportunities.
a) Don't have a mental breakdown.
3) Release Breath of Earth in August.
a) Don't have a mental breakdown.
4) Write a new story (fiction or nonfiction) or poem each month, if balanced with novel obligations. Aim to have at least ten works on submission at all times.
5) Write stories to fulfill invitations to anthologies.
6) Finish up my Harper Voyager Impulse contract. That's almost done as of the end of 2015; I will be sent the edits on my final story soon.
7) Continue to participate in 50book challenge, LibraryThing, and Goodreads, reading at least 100 books during 2016 and posting reviews for all.
8) Attend several conventions and book festivals; at this point, that includes the Tucson Festival of Books (March 12th), Phoenix Comicon (June 2-4), and, hopefully, Worldcon in Kansas City in August.
9) Be honest with myself about my stress and personal limits. Don't hold it all inside. Reach out to writer friends. Let my agent know what is going on. Take time out for my husband, son, cat, and family. Read. Bake. Go thrift store shopping.
10) Don't give up. I've come a long way in the past year and there's plenty of mountain left to climb. If tired of climbing, use dynamite.