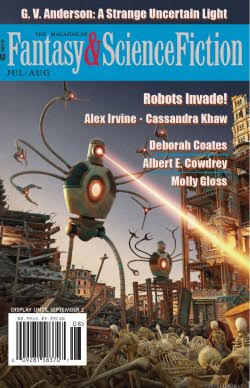 My poem "My Ghost Will Know the Way" is in the July/August issue of Fantasy & Science Fiction Magazine. (Allow me to pause and happily flail about that for the hundredth time.) I was recently interviewed about the inspiration behind the poem. Read that here!
This is a very personal poem for me (as the interview explains), and the positive reactions to it have added much-needed brightness to my life this month.
#SFWAPro
Sign Up for the Cato Log
Upcoming Events
Nothing scheduled for now. Thanks, 2020.
My tweets