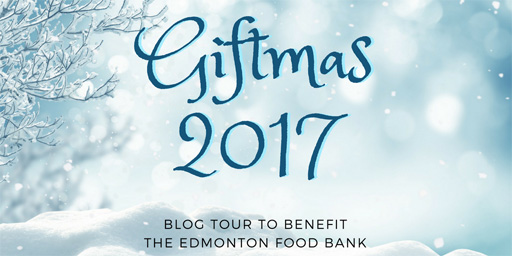 Rhonda Parrish, editor of Mrs. Claus, has put together this Giftmas blog swap to raise money for the Edmonton Food Bank.
She's also organized a Rafflecopter giveaway filled with great prizes (including custom cross stitch by yours truly).
This year's theme is "Shine a Light."
It's winter, which means long, dark days for us in the northern hemisphere. Around this time of year, Seasonal Affective Disorder can start to depress us.
Less natural light, more isolation from family during what's supposed to be a time of gathering and joy… it's no wonder a lot of people feel hopeless.
Maybe I'm the odd one out, but I've always found winter to be the most beautiful, hopeful season. Snow clinging to trees in the moonlight, getting to snuggle under the blankets with a cat and watch football…
The world is stripped of color and life and everything seems bleak, but I see it as more of a blank slate so we can get a chance to start again in spring.
---
Jennifer Lee Rossman is a science fiction geek from Oneonta, New York, where she cross stitches, watches Doctor Who, and threatens to run over people with her wheelchair. Her work has been featured in Circuits & Slippers, Syntax & Salt, and Cast of Wonders. Follow her blog and her Twitter account.