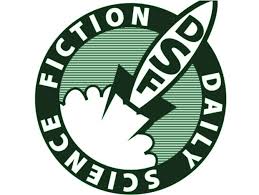 I have a new and very personal story up at Daily Science Fiction: "The Quest You Have Chosen Defies Your Fate." This story delves into depression, bullying, and finding the strength to move beyond.
I think of it as emotionally autobiographical. I experienced deep depression starting in junior high became more debilitating when I entered high school. It's a war that is never truly over, though my recent years have been fairly stable due to my supportive family, my writing regimen, and daily exercise.
If the story resonates for you, if you think it might encourage someone else in the thick of depression, please share it.