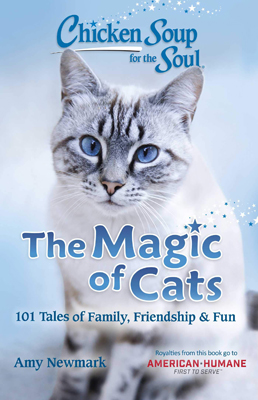 Hooray for release day! Chicken Soup for the Soul: The Magic of Cats is out now, and it features my story "A Letter to Bubba's First Family." It's about our ginger trickster, Finn, who went by the name Bubba in his previous life. His previous family loved him a lot and they were heartbroken to leave him at the shelter. (Included in his adoption was a tall cat tree and his beloved plush green snake–a snake that he still loves and cuddles with after two years with us, as shown in this picture.) This story is a letter to his old family, and I really, really hope they see it and take comfort in that we love and adore him.
This book can be bought wherever books are sold, including Barnes & Noble and Amazon.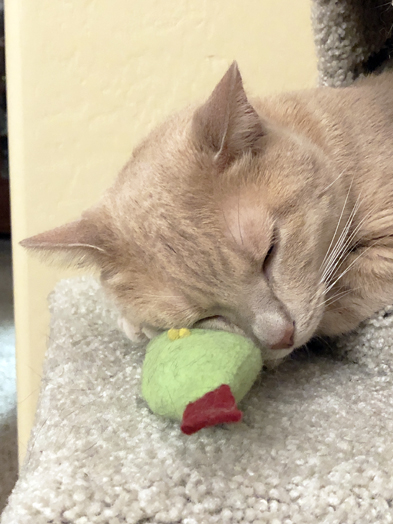 We adopted Finn–and our cats Luke and Kylo–at Sun Cities 4 Paws, an all-cat shelter on the west side of Phoenix. Like many charities, they are struggling right now. If you live in the area and need a cat, please check them out. They have cats of all ages in their shelter and have some available at a local PetSmart, too. They take donations of cat supplies or cash. Their thrift shop is a major source of income, too, so if you're in the area, drop off donations or shop there.