GUYS. The Clockwork Crown has its first trade review in Publishers Weekly! And its awesome!
"…Cato continues to defy expectations, moving the saga toward an unexpected, heartfelt conclusion, and the revelations about Octavia's abilities are amply rewarding."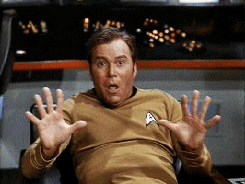 In other news, I'm contributing to the annual Suvudu Cage Match. This year's theme is Women Warriors. The full bracket is shown here. Last week I wrote about Johanna Mason (Hunger Games) and Tris (Divergent), and Johanna won in my story and in the votes. The current match is Johanna versus Felurian (Patrick Rothfuss's Kingkiller Chronicles). I anticipate a lot more people to disagree with me this time around. Who do you think would win? Go check out the poll!
The Cage Match has been picked up by the media, too, and an article in Bustle dubbed me as a "big name in the biz" (to which I go o_0) and excerpted my story. Like whoa.
In totally different news, my poem "Mama Gonna Fight" was just published in Apex Magazine. This is one of my favorite poems for all of last year (I wrote it during April Poem-A-Day), so I'm really excited that it's in such an esteemed magazine.
There's also my Holy Taco Church recipe for the month: Verde Pork in the Slow Cooker. This is a super-easy way to make a whole pile of meat to use in tacos, burritos, salads, casseroles, or just straight-up.
Three months exactly until The Clockwork Crown comes out and already the pace is frantic. Deadlines galore! Reviews! Promo posts! 2015. This year is crazy.