Some people describe poetry as a lost art, the sort of effort confined to previous decades or ennui-filled teenage years. Poetry isn't dead, though. For writers of science fiction and fantasy poetry, the opportunities abound.
Since National Poetry Month is coming up in April, this is a good time to sharpen your pencils (or blow the crumbs out of your keyboard) and embrace your inner poet for the first time in years. Here's some advice to get you started.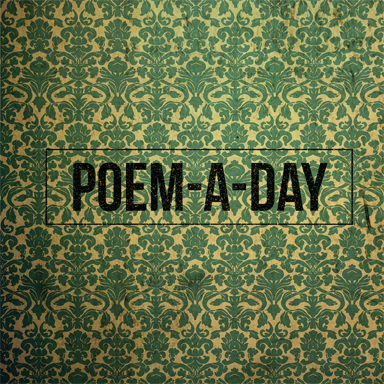 1) Take advantage of Poem-a-Day Challenges
I have published over 100 poems in recent years. I write almost all of those works in the months of November and April, because that's when the Writer's Digest Poetic Asides Blog runs the Poem-a-Day challenge. The full challenge involves submitting a collection of works to be considered for chapbook publication, but I just use PAD for the daily poem prompts posted by Robert Lee Brewer each morning. Some participants post their work in comments there, but I don't advise doing that if you want to submit your poems for magazine publication. You don't want to give away your first rights for free!
If a prompt doesn't click for you, find inspiration elsewhere. I usually need to do that a couple times during PAD. I find substitute prompts by scrolling down on the Poetic Asides site to look at the weekly prompts Brewer posts year-round. After all, the ultimate goal is to write a poem each day during the month. The original prompt doesn't really matter in the end.
When the month is done, I go through my poems to cull, and then I start to revise the salvageable ones.
2) Say it out loud
Revising any work of writing can be a frustrating effort. With poetry, rhythm and flow is vital. Reading out loud helps you to find the flow and eliminate excess words. It's a good way to find typos, too.
3) Know where to find markets
The Science Fiction Poetry Association's site offers a good (but not comprehensive) list of poetry markets. New markets open all the time. Other venues will shut down for periods. Others shut down permanently. As you track your submissions, keep up with favorite markets so that you know when they open or close to submissions. The best way to find out about new magazines is to network with other writers through web forums or social media like Twitter.
4) Guidelines to submit work
I wish this had a straightforward answer, but there is no industry standard. You have to carefully read the guidelines for each publication–and don't trust those guidelines to remain the same from week to week, either.
Many markets use Submittable as their submission platform, so it's worthwhile to set up an account there. Others rely on email, and requirements may include sending poems in the body of the email, or to only submit poems via attachments in certain file types. Most markets allow a poet to send in anywhere from 3 to 5 poems at a time. This is great after an effort like Poem-a-Day, when you have a batch of poems ready to send out into the world. The only bad side of that is the responses often come in batches as well, so brace yourself to get the lot rejected in one fell swoop.
5) Submit, submit, submit
When I first started writing poetry again a few years ago, I wasn't confident in my poems. I was becoming an old pro at short story rejections and sent my works out right away after they were turned down, but I had a harder time doing that with poetry. Poetry rejections felt more personal because my poems were more personal.
Here's the thing. Editors have different tastes and different moods. You never know when a poem will resonate with an editor; you have to make yourself vulnerable, submit your work, and submit again if necessary. Expect rejection.
I have had several poems that racked up ten, fifteen rejections before finding a home. Some have made a circuit of markets over periods of two and three years. A poem might wallow in the slush pile of a magazine for several months, get rejected, wallow on my computer for a few months as I wait for an appropriate market to open, and so on. The long wait is worth it to get an acceptance at long last.
Best of luck in April, poets!