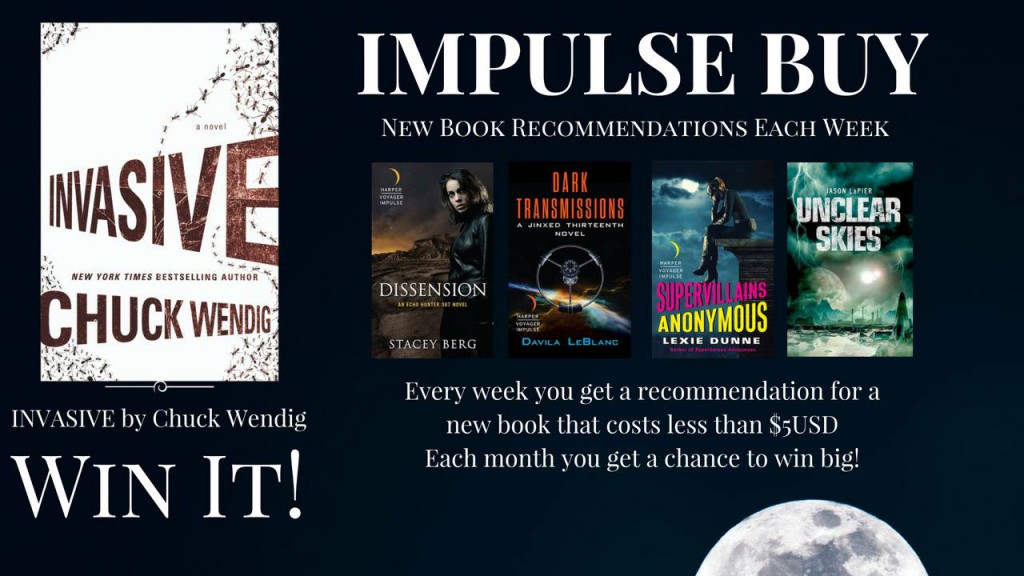 My fellow Harper Voyager Impulse author Liana Brooks runs a great newsletter called Impulse Buy. Every Tuesday, she highlights books that are on sale for under $5. This month, it features a giveaway of Chuck Wendig's novel Invasive. Next month… I'll be giving away a Kindle copy of the second book in my Clockwork Dagger duology, Clockwork Crown!
Sign up for Impulse Buy over here. Good luck!
#SFWAPro
Sign Up for the Cato Log
Upcoming Events
Nothing scheduled for now. Thanks, 2020.
My tweets