I know some of you have been waiting for a giveaway of some sort. Here's your chance! Over on the Tor.com blog, you can comment to win one of three copies of The Clockwork Dagger! (Limited to USA and Canadian addresses only, unfortunately.) This only runs through August 29th, so go comment! And please, spread the word.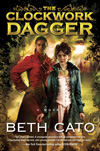 Also, I'm thrilled that Lifestyle Magazine back home has published an article about me.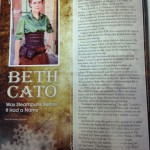 The paper magazine is distributed around the Visalia, California area. My parents are already plotting the 20 minute drive to get their own own copy plus a few more, for bragging purposes. You can also view the full magazine online; my article is page 54-56.