Some people expect a fancy dinner out and wining and dining for Valentine's Day. I'm a lot cheaper more practical.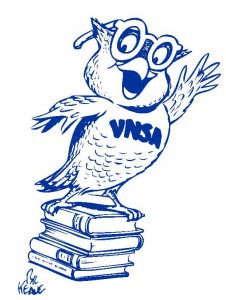 See, the VNSA Book Sale is going on this weekend. If you're in the Phoenix area, it's a must see. It's an entire fairgrounds building filled with tables of books. Our first year, we went on opening day and waited two hours to even get inside and then it was so crowded it was hard to even look around. I learned the secret after that: go on Sunday. Almost all the books are 1/2 off, meaning they are probably a buck or two. Sure, the selection is picked over, but the crowds are sparser so you can actually get a clear view of the books.
I asked my husband for this to be my Valentine's date. He smiled and said, "Of course."
Yes, Sunday is the 15th, the day after Valentine's. It's fine by me. I get to treasure hunt for cheap books. A great charity gets extra funds. I get a nice lunch out with my family. Everyone wins.