I LIVE.
I survived World Fantasy Con and had an absolute blast. I managed to complete a Poem-A-Day and make slow progress on my Clockwork Crown copyedits even during the con, which made me feel like a real writer. Fun fact: real writers are also sleep-deprived.
The good news is that I mailed in my copyedits Sunday morning. Now I have a back log of other smaller projects to get done before I start work on a Top Secret Project that has a very tight deadline. It doesn't look like I get to slack off for the holidays this year. I must do All the Things.
One of the nifty things about being at a convention is that you get told about good news. I knew I had a reprint story that had been requested for inclusion in Twelfth Planet Press's Year's Best YA Speculative Fiction 2013, but the full Table of Contents was announced the day I was mostly offline as I flew cross-country.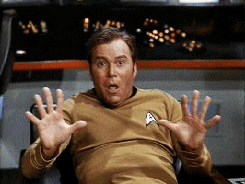 So I was pretty gobsmacked to find out I'm sharing the book with Neil Gaiman. And my story follows his. Gulp.
The full ToC:
Selkie Stories Are For Losers – Sofia Samatar
By Bone-Light – Juliet Marillier
The Myriad Dangers – Lavie Tidhar
Carpet – Nnedi Okorafor
I Gave You My Love by the Light of the Moon – Sarah Rees Brennan
57 Reasons for the Slate Quarry Suicides – Sam J. Miller
The Minotaur Girls – Tansy Rayner Roberts
Not With You, But With You – Miri Kim
Ghost Town – Malinda Lo
December – Neil Gaiman
An Echo in the Shell – Beth Cato
Dan's Dreams – Eliza Victoria
As Large As Alone – Alena McNamara
Random Play All and the League of Awesome – Shane Halbach
Mah Song – Joanne Anderton
What We Ourselves Are Not – Leah Cypess
The City of Chrysanthemum – Ken Liu
Megumi's Quest – Joyce Chng
Persimmon, Teeth, and Boys – Steve Berman
Flight – Angela Slatter
We Have Always Lived on Mars – Cecil Castellucci
—
The book should be out in just a few weeks! Pretty darn good note to end the year on, I think.