I review everything I read and post reviews on Goodreads and LibraryThing. That's not enough. Good books are meant to be shared. Therefore, I'm spotlighting some of my favorite reads here on my site.
The Okay Witch by Emma Steinkellner
out now; Indiebound, B&N, and Amazon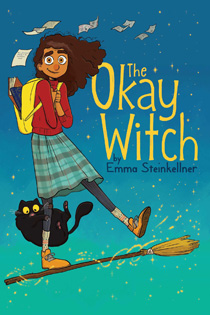 I received an ARC of this book via NetGalley.
The Okay Witch is more than okay. It's absolutely charming. I adored this graphic novel and everything about it–art, story, characters, EVERYTHING. Moth is thirteen and doesn't fit in at school–and when she suddenly discovers she has magical powers, that doesn't exactly help much. This is a story packed with genuine heart. The tone is light, but there are heady issues addressed with a delicate hand. Moth is a wonderful, relatable heroine, but the entire cast is fantastic–including a talking cat who threatens to steal the whole show. I loved, loved, loved how inclusive it is. A subplot involving the said talking cat and a beloved actually made me get teary-eyed at one point.
I mean, really. Start reading because it's about magic and a smart girl and because the art is fantastic, and keep reading because you find everything about this book is fantastic. This is not only a 5-star read for me, but I'm adding it to my nomination list for the Norton Award.
Read More
This stunning Coconut Cream Cheese Pound Cake is gorgeous and delicious, and will win over even people like me that are not big coconut fans.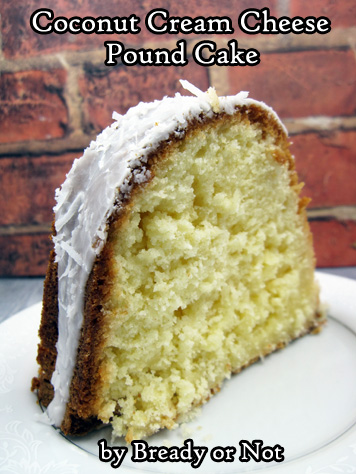 This cake works for me because the cream cheese creates a rich, tender crumb, and the coconut adds a lovely chewiness to it all.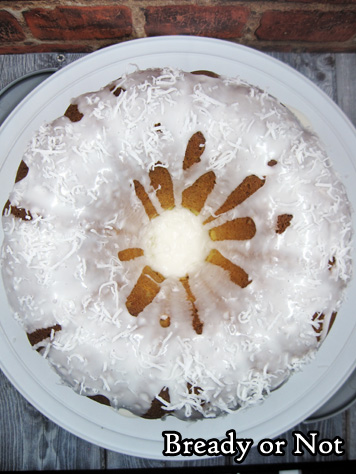 The cake ends up being chewy, but not too chewy; sweet, but not cloyingly. Really, that makes this great as a breakfast, brunch, or dessert cake.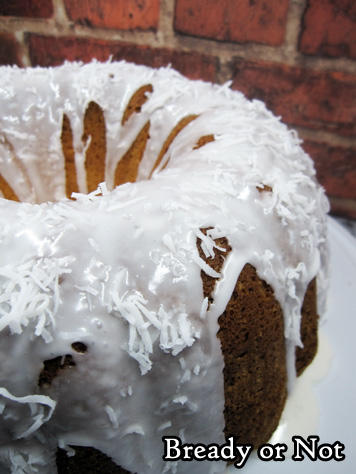 I highly recommend reserving some coconut to sprinkle on top, too. It adds a certain oomph.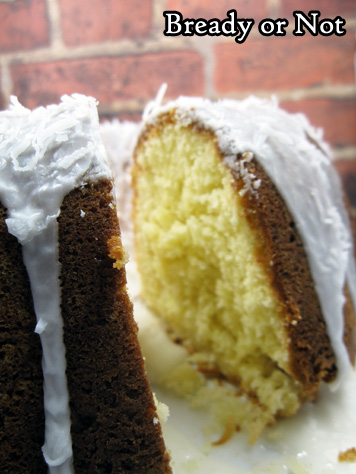 Serve this as cake alone, or like with any pound cake, it would be lovely alongside fresh fruit.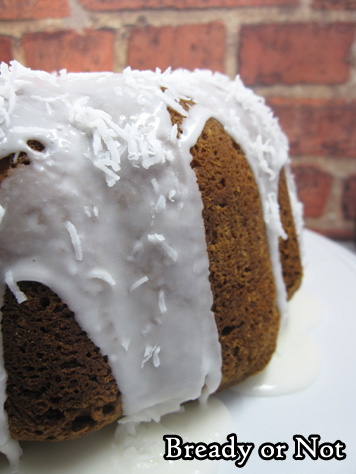 Modified from Cookies and Cups.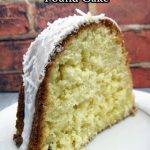 Print Recipe
Bready or Not: Coconut Cream Cheese Pound Cake
This easy-to-make bundt cake creates a gorgeous and delicious cake that is perfect for breakfast, brunch, or dessert.
Ingredients
Cake
1

cup

unsalted butter

2 sticks, room temperature

8

ounces

cream cheese

1 box, room temperature

3

cups

white sugar

6

eggs

room temperature

2

teaspoons

vanilla extract

1

teaspoon

kosher salt

1

teaspoon

baking powder

3

cups

all-purpose flour

2

cups

shredded flaked coconut
Glaze
2

cups

confectioners' sugar

2-3

Tablespoons

milk

extra shredded coconut
Instructions
Preheat oven at 325-degrees. Coat a 10-cup bundt pan with nonstick spray or butter.

In a large bowl, beat butter and cream cheese together until smooth. Add sugar and mix until light and fluffy.

Add eggs one at a time, followed by the vanilla extract, salt, and baking powder. Gradually mix in the flour until just combined, then fold in the coconut.

Pour batter into pan and distribute evenly. Bake for 75 to 80 minutes, until it passes the toothpick test.

Cool pan for 20 minutes, then invert the cake onto a wire rack to completely cool. Move to a plate or cake platter.

To make the glaze, stir together the confectioners' sugar and milk to form a smooth yet thick consistency. Pour or spoon glaze over the top, then sprinkle with additional coconut.

OM NOM NOM!
Read More