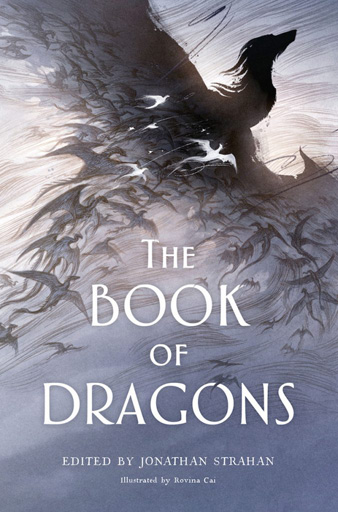 Tomorrow, The Book of Dragons will be released worldwide. This is a hardcover masterpiece edited by Jonathan Strahan, fully illustrated by Rovina Cai. It includes my poem "I Make Myself a Dragon." It is a poem that is both angry and hopeful, and it's even more relevant now than when I wrote it last year. I somehow infiltrated this anthology that reads like a modern who's-who of genre masters. Here's the back copy:
Here there be dragons . . .

From China to Europe, Africa to North America, dragons have long captured our imagination in myth and legend. Whether they are rampaging beasts awaiting a brave hero to slay or benevolent sages who have much to teach humanity, dragons are intrinsically connected to stories of creation, adventure, and struggle beloved for generations.

Bringing together nearly thirty stories and poems from some of the greatest science fiction and fantasy writers working today— Garth Nix, Scott Lynch, R.F. Kuang, Ann Leckie & Rachel Swirsky, Daniel Abraham, Peter S. Beagle, Beth Cato, Zen Cho, C. S. E Cooney, Aliette de Bodard, Kate Elliott, Theodora Goss, Ellen Klages, Ken Liu, Patricia A McKillip, K. J. Parker, Kelly Robson, Michael Swanwick, Jo Walton, Elle Katharine White, Jane Yolen, Kelly Barnhill, Brooke Bolander, Sarah Gailey, and J. Y. Yang—and illustrated by award-nominated artist Rovina Cai with black-and-white line drawings specific to each entry throughout, this extraordinary collection vividly breathes fire and life into one of our most captivating and feared magical creatures as never before and is sure to become a treasured keepsake for fans of fantasy, science fiction, and fairy tales.
Find it wherever books are sold. I encourage you to support indie shops through individual stores or at Bookshop, or go through Barnes & Noble or Amazon.
#SFWAPro
Read More
These Scottish Oatcakes are like a thick, wholesome, chewy cracker, and they are the perfect platform for cheese and charcuterie.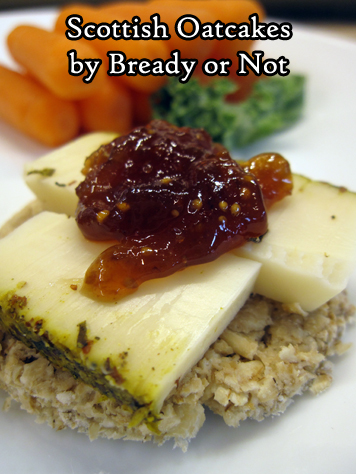 When I was on my UK trip last year, I made a pilgrimage to the Victoria Street location of I.J. Mellis Cheesemongers. Oh, bliss! I bought stuff for a personal picnic: cheeses I could never find in America, plus port chutney and Scottish oatcakes.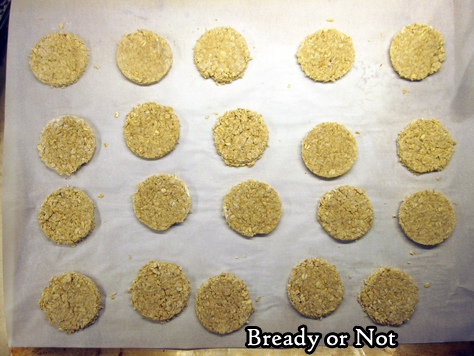 I loved everything. The oatcakes, basic as they were, really impressed me. They were oaty and fresh with a tiny hint of salt, and were ideal platforms for the cheese and chutney.
Upon getting home, I found no acceptable imported options for oatcakes, so I resolved to make them myself. I didn't want to use processed flour or sugar. In the end, I ended up finagling my own recipe.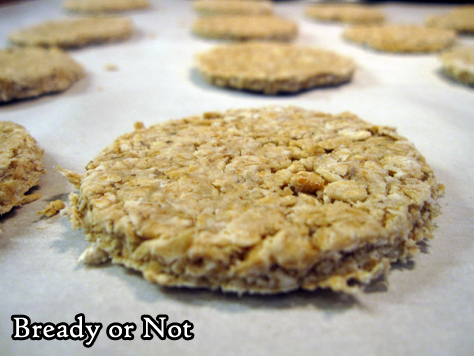 These oatcakes are basic and wholesome, and delicious in their simplicity. Get the consistency right, and these oatcakes are durable enough to handle smears of a soft-ripened cheese or cream cheese, and won't crumble when you bite in.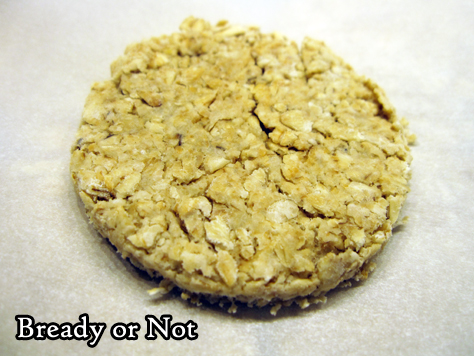 Store these oatcakes for days at room temperature, or freeze them for ages. By ages, I mean as long as six months. That's right, I forget I had some tucked in my freezer, and lo and behold they were fine half a year later.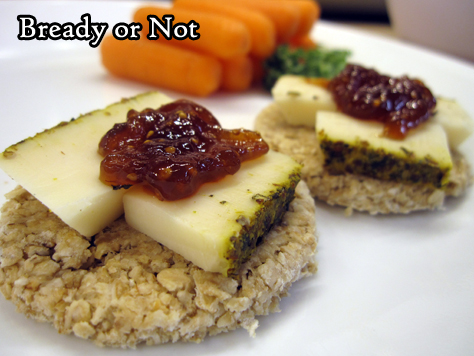 Pair oatcakes with cheese, sausage, and mayhap a nip of scotch.
Bready or Not Original: Scottish Oatcakes
These easy-to-make oatcakes act as wholesome platforms for cheese and charcuterie. If you need gluten-free food, use GF old-fashioned oats. Makes about 20 oatcakes using a 2.5-inch cutter.
Equipment
food processor

large cookie sheet

cookie cutter
Ingredients
2 1/2

cups

old fashioned oats

2

Tablespoons

unsalted butter

1

teaspoon

sea salt

1/2

cup

hot water
Instructions
Preheat oven at 375-degrees. Line a large baking sheet with parchment paper.

Place oats in a food processor and chop on HIGH for about 15 seconds, long enough to make them slightly less coarse.

Melt butter in a large bowl. Pour oats into the bowl. Stir to coat. Sprinkle salt over the top, then pour in water. Stir again to form a stiff dough that is just cohesive. If the mix won't come together, add more water in small increments.

Sprinkle flour (gluten-free flour, if necessary) on an even stretch of counter. Use palms of hands or a rolling pins to press oats into a flat, cohesive layer. Note that the oatcakes will not expand or grow when baking. Use a round cookie cutter to slice into discs.

Bake for 10 minutes. Use a spatula to gently flip them over. Bake for another 7 to 10 minutes. Let cool, then pack into sealed container.

Store at room temperature. Oatcakes can also be frozen, with wax paper or parchment between the layers, for as long as six months, and thaw quickly.
Read More