The Rhysling Award is the biggest award for genre poetry. Weirdly enough, I had three of my poems nominated this year, one in the short poem category, two for long.
Even weirder, my short form poem placed third. In a three-way tie!
---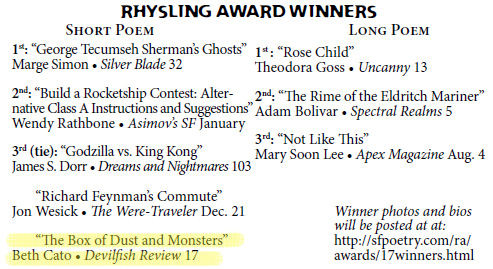 ---
I'm tickled by the whole thing. Who'd a thunk it? You can read "Box of Dust and Monsters" over at Devilfish Review.
#SFWAPro
Sign Up for the Cato Log
Upcoming Events
Nothing scheduled for now. Thanks, 2020.
My tweets