I was horse obsessed as a kid and I never really outgrew that love. Maybe that's why some of my favorite stories and poems feature horses. I actually have a whole bunch of horse-related announcements this time around.
My poem "What Happened Among the Stars" has been nominated for the Pushcart Prize. My poem even inspired this gorgeous cover art by Marge Simon.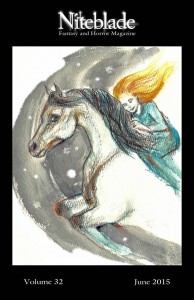 My story "The Souls of Horses" will be featured in Clockwork Phoenix 5 edited by Mike Allen. This is… huge news. First of all, this is my all-time favorite story, one that was pleasantly rejected by most of the pro magazines out there. Secondly, the Clockwork Phoenix series is incredible. The stories get nominated for lots of awards, with reason–they are mind-blowingly good. That makes me really excited to read the full book. Check out the full table of contents.
An old and dear favorite story of mine, "Red Dust and Dancing Horses," has been reprinted several times now. This is my horse story on Mars, where horses can't exist. Its newest publication is in the 2016 Young Explorer's Adventure Guide. This is for middle grade readers with an emphasis on girl-positive stories, which makes me especially happy. This would make for a great Christmas gift. Just sayin'.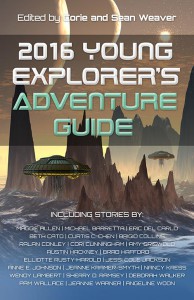 #SFWAPro