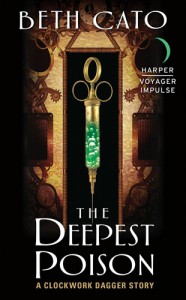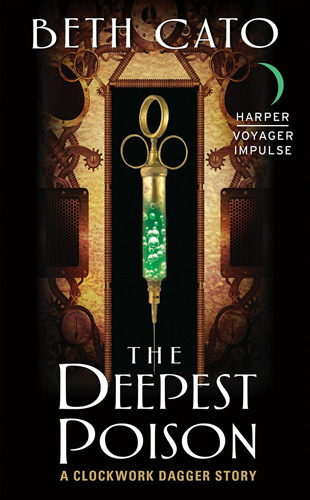 Next Tuesday, my Clockwork Dagger prequel story "The Deepest Poison" is released. This is 7,000 words of World War I-inspired action and magic for 99-cents at all online booksellers. To promote the release, I'm doing a blog tour! There's a Rafflecopter giveaway for The Clockwork Dagger, too.
Review at A Dream Within a Dream
Interview at Curling Up With a Good Book
A peek inside my purse at iFandomsCollide
Review at For the Love of Words
The tour will continue through next week, too, so I'll post an updated list later on. Please enter to win (heck, you can always give the copy to a friend/enemy), spread the word, and preorder if you can. Every bit helps!
---
"The Deepest Poison: A Clockwork Dagger Story"
published by Harper Voyager Impulse
ebook
Release date: April 28, 2015
Price: 99-cents