I review everything I read and post reviews on Goodreads and LibraryThing. That's not enough. Good books are meant to be shared. Therefore, I'm spotlighting some of my favorite reads here on my site.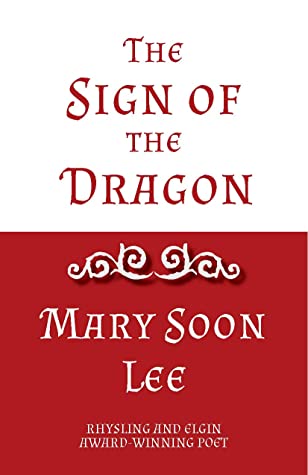 The Sign of the Dragon by Mary Soon Lee
out now in ebook; Google Play, B&N, and Amazon
I love this book. It's as close to perfect as a book can get, which is saying a lot, especially when I add that this is a novel-sized volume of fantasy poetry that truly reads like a novel.
The central character is King Xau, a fourth son never intended to be king. He never wanted to be king. Xau is a good human being, and that is one of the intense joys of this book. Even though it often deals honestly, graphically, with war and depravity, the verses are embodied with an overall positive message that good things happen when people strive to do good. We take that in through various viewpoints–Xau's, and those of dozens around him, from commoners in awe of a brief meeting to his avowed enemies to his beloved guards to the palace cat.
As a poetry book, it is entirely accessible. The verses flow, and emotions with them. This is a book that will make you FEEL. I can't even say how many verses brought tears to my eyes, and I had to fight sobs at the end.
I had read the first 60 poems in Mary Soon Lee's previous book Crowned (which I provided a blurb for), plus individual poems in a smattering of other publications. The Sign of the Dragon added 200 never-before-published poems to Xau's tale.
If you don't normally read poetry books, please, read this one. If you do read poetry, you'll be blown away at the beauty and flow of this novel told in verse. I already know this will be one of my favorites for the year. A favorite book, period.