Today I welcome Wendy Nikel! Her novella The Continuum came out on Tuesday from World Weaver Press. Find out all about all the cool time-traveling twists in her new book, and grab a recipe for some cupcakes that are out of this world!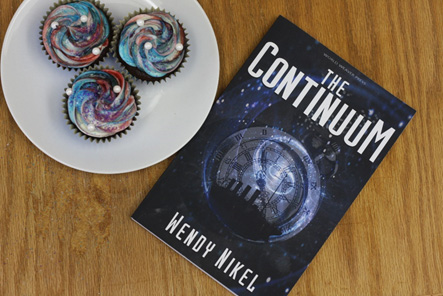 Elise Morley is an expert on the past who's about to get a crash course in the future.

For years, Elise has been donning corsets, sneaking into castles, and lying through her teeth to enforce the Place in Time Travel Agency's ten essential rules of time travel. Someone has to ensure that travel to the past isn't abused, and most days she welcomes the challenge of tracking down and retrieving clients who have run into trouble on their historical vacations.

But when a dangerous secret organization kidnaps her and coerces her into jumping to the future on a high-stakes assignment, she's got more to worry about than just the time-space continuum. For the first time ever, she's the one out-of-date, out of place, and quickly running out of time.
---
January 23 marks the release day for my first book: a time travel novella entitled THE CONTINUUM. And what better way to celebrate a new book than with cupcakes?
My main character, Elise, is a professional time traveler and — like me — a big fan of coffee, so I knew I wanted something rich and delicious. Plus, I'd been seeing galaxy-swirl treats here and there online and wanted to give this colorful, space-themed frosting a shot. What I ended up with was a death-by-chocolate cupcake, filled with mocha pudding and swirling buttercream frosting.
---
THE CUPCAKES: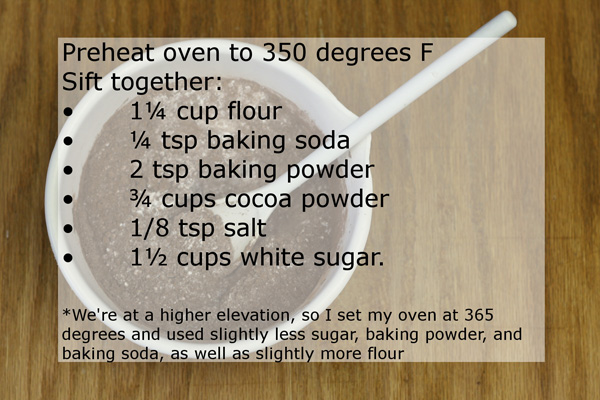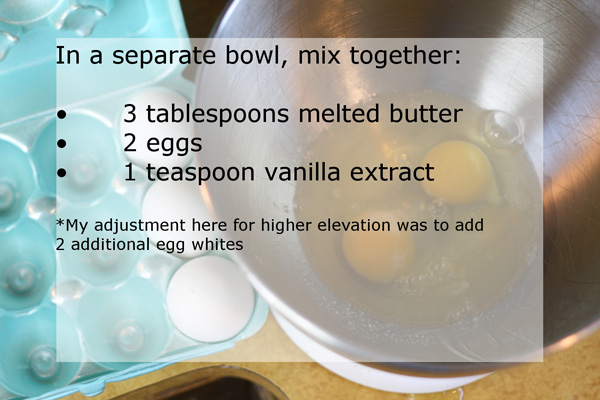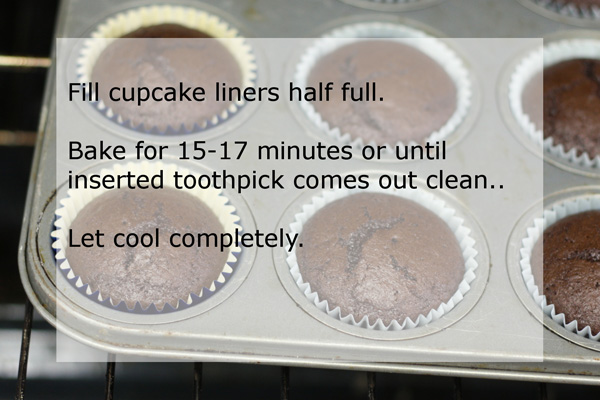 THE FILLING: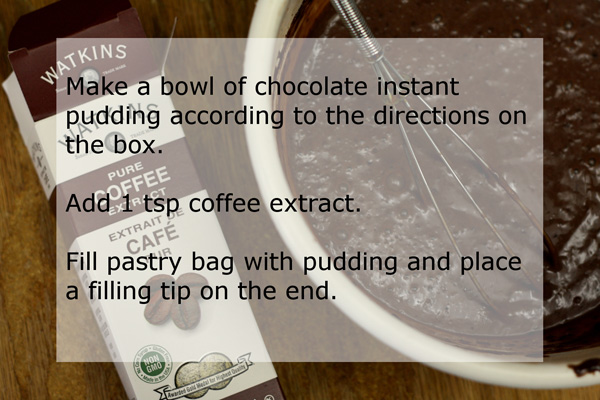 THE FROSTING: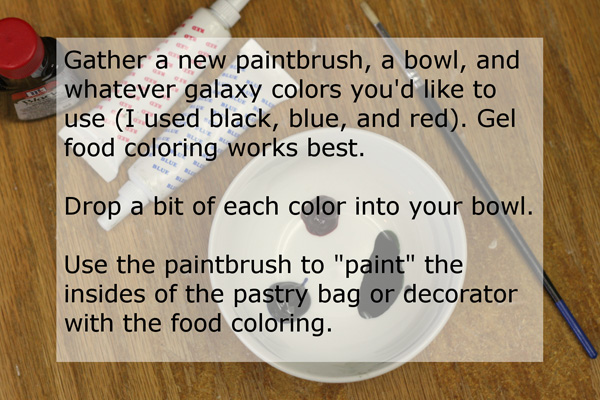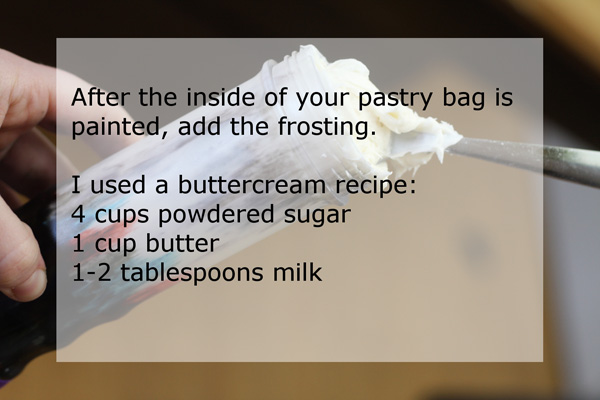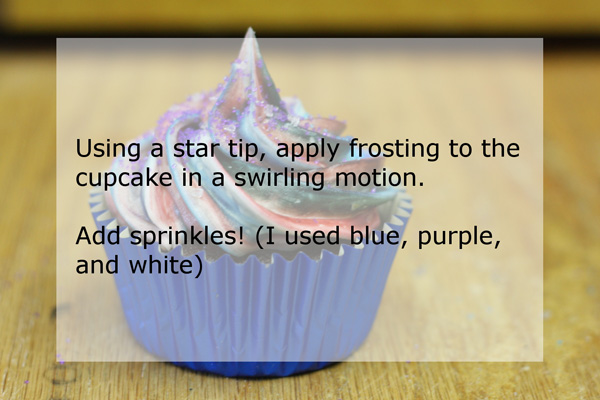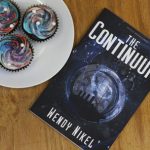 Print Recipe
Bready or Not Guest: The Continuum Coffee Cupcakes by Wendy Nikel
A death-by-chocolate cupcake with galaxy-swirled frosting, inspired by THE CONTINUUM by Wendy Nikel
Ingredients
Cupcakes
1 1/4

cup

all-purpose flour

1/4

teaspoon

baking soda

2

teaspoon

baking powder

3/4

cup

cocoa powder

1/8

teaspoon

salt

1 1/2

cup

white sugar

3

Tablespoons

melted butter

2

eggs

1

teaspoon

vanilla extract

1

cup

milk

1

cup

chocolate chips
Filling
Chocolate instant pudding

2

cups

milk

1

teaspoon

coffee extract
Frosting
4

cup

powdered sugar

1

cup

butter

1-2

Tablespoons

milk

Gel food coloring

Sprinkles
Instructions
Preheat oven to 350 degrees F.

Sift together flour, baking soda, baking powder, cocoa, salt, and sugar.

In separate bowl, mix melted butter, eggs, and vanilla.

Alternate adding the flour mixture and 1 cup milk into the butter & egg mixture until well blended. Add chocolate chips.

Fill cupcake liners half full and bake for 15-17 minutes. Let cool.

Make instant pudding according to directions. Add 1 tsp coffee extract.

Fill pastry bag with pudding and place a filling tip on the end. Stick the filling tip into the center of each cupcake at a 90 degree angle and squeeze in the filling until you can see the top crust bulge.

Drop a bit of each color of food coloring into a bowl. Use a new paintbrush to "paint" the insides of the pastry bag or decorator with the food coloring.

After the inside is painted, add the frosting. Using a star tip, apply frosting in a swirling motion. Add sprinkles, and enjoy!
THE CONTINUUM out NOW
paperback via World Weaver Press $8.99 (regular $9.99)
eBook via iTunes
eBook via Barnes & Noble
eBook via Amazon
eBook via Kobo
---
Wendy Nikel is a speculative fiction author whose short stories have appeared in Fantastic Stories of the Imagination, Daily Science Fiction, AE Sci-Fi, Nature: Futures, and various anthologies and e-zines. She is a member of SFWA and Codex Writers Group and is a managing editor at Flash Fiction Online.