It's my husband's birthday, so I'm sharing a dessert that he looooves.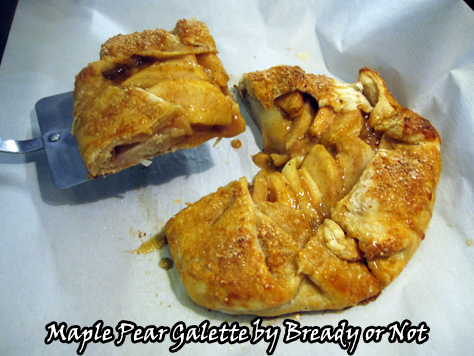 This recipe laces maple sugar into every layer: the galette dough, the thick maple paste for the pears, and as a golden accent and perfect crunch for the top of the galette.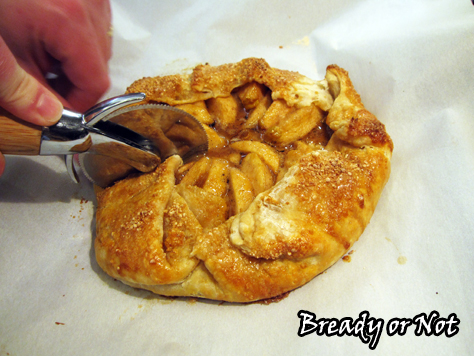 This is remarkably easy to make, too. Peeling and coring the pears is the biggest hassle. I made the dough a day ahead of time, which made the assembly part go pretty fast.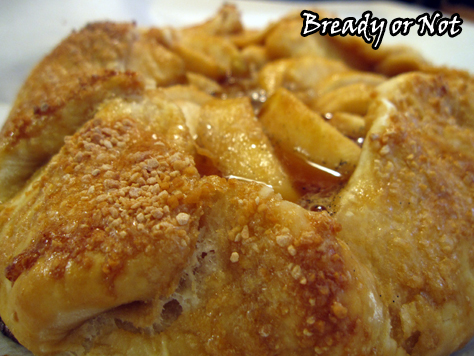 I modified this recipe from one found in this incredible cookbook called Maple by Katie Webster. Seriously, if you love maple used in dishes for any meal of the day, get this cookbook!
This galette is one of the three recipes I melded together to create my Maple Apple Pie (aka Voltron Pie). Specifically, I tweaked the maple-lemon paste for the filling and ported it over. I'm pretty certain that such a potent maple mix can improve anything. Maybe it can inspire world peace. I dunno.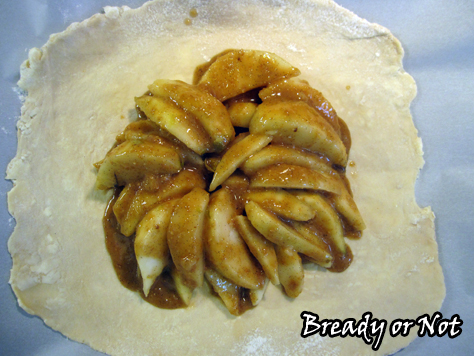 In the case of this galette, though, I say give a piece a chance.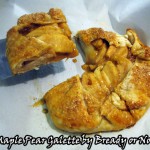 Print Recipe
Bready or Not: Maple Pear Galette
This pear galette is maple-infused majesty, a pie without a pie pan! Modified from the fantastic cookbook MAPLE by Katie Webster.
Ingredients
1 1/4

cups

plus 2 Tablespoons all-purpose flour

divided, plus more for dusting

1/2

cup

plus 2 Tablespoons maple sugar

divided

1/2

teaspoon

salt

4

Tablespoons

unsalted butter

3 - 6

Tablespoons

ice water

1

vanilla bean

split open and scraped out, or 2 teaspoons vanilla extract

1

Tablespoon

lemon juice

3

ripe pears

peeled, cored, and cut into wedges

1

egg

lightly beaten
Instructions
In a medium bowl, whisk together the 1 1/4 cups flour, 1 tablespoon maple sugar, and salt. Add butter and work into dough so that the butter is down to pea-sized chunks. Add just enough water to incorporate as dough, smearing butter chunks in the process. Shape dough into a disk and shroud in plastic wrap; refrigerate for 30 minutes, or overnight.

Preheat oven to 350-degrees. Place parchment paper on a large rimmed baking sheet.

In a large bowl, gently stir together the vanilla (bean or extract), lemon juice, 2 tablespoons flour, and 1/2 cup maple sugar; it will form a thick paste. Gently stir in the pears to coat. Expect the mixture to become more liquid as it sits with the pears in it.

Use flour to lightly dust a large work surface. Roll out the dough to at least a foot diameter circle. Transfer it to the prepared parchment paper on baking sheet; the dough might hang over the edges for now, but that's okay.

Arrange the pears in a circular pattern in the center; leave a 2.5 to 3-inch border. Scrape the rest of the maple paste over the pears. Fold the dough inward, with the center still exposed. Brush the egg over the top and sprinkle on the maple sugar.

Bake for 40 to 50 minutes, until the crust is golden and the filling bubbles. Let cool before cutting.

OM NOM NOM!