Combine the awesomeness of shortbread and chocolate in a single pan!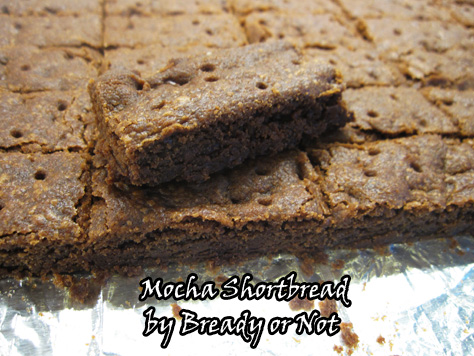 I loved shortbread from the time I was a kid and we'd buy those precious boxes of Walker's Shortbread at the Fresno Highland Games. Now you can buy Walker's everywhere, but in the late '80s and 1990s? It was a real treat.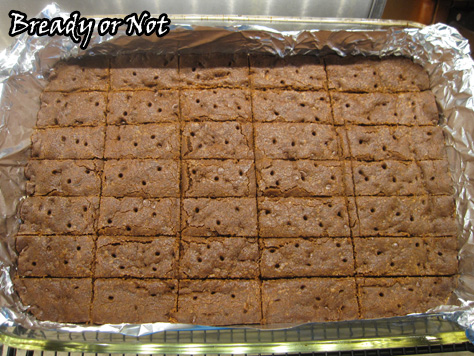 This chocolate shortbread is a real treat, too. It creates tender yet firm bars that combine all the best of buttery shortbread, mocha, and espresso.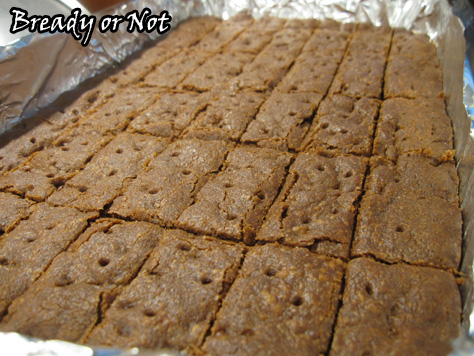 I first made this by mixing in mini chocolate chips (replacing the cocoa nibs in the original recipe). When I wanted a good cookie recipe to mail during an Arizona summer, I thought of shortbread because it ships and keeps so well, but chocolate chips would melt. Therefore, I made the recipe again with melted chocolate in the dough. The versions tasted the same and the new version shipped cross-country without any issues.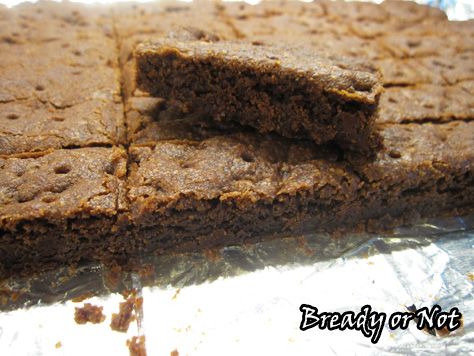 I think the biggest issue here is that it tastes so good–especially with coffee or tea–that there's a tendency to gobble down shortbread bars as if they are potato chips.
Bet you can't eat just one!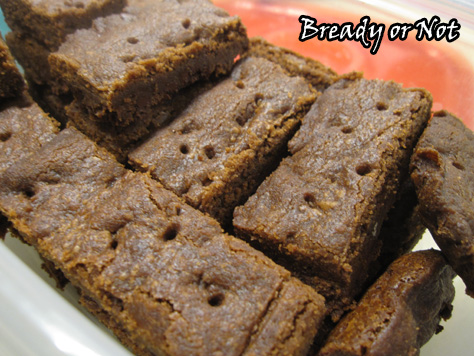 Modified from Mocha Shortbread as printed in Martha Stewart Living.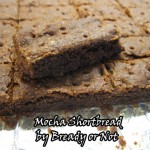 Print Recipe
Bready or Not: Mocha Shortbread
Chocolate, espresso, and butter are blended into perfect rectangles of joy in this mocha shortbread recipe.
Ingredients
2

cups

all-purpose flour

1/4

cup

unsweetened cocoa powder

sifted

1/2

teaspoon

coarse salt

1

cup

unsalted butter

2 sticks, room temperature

1

cup

white sugar

2

teaspoons

pure vanilla extract

1

Tablespoon

instant espresso powder

1/2

cup

mini chocolate chips

either kept whole, or melted in microwave to blend into dough; the latter ships well, even in summer heat
Instructions
Prepare a 9x13 baking pan with foil or parchment, and apply nonstick spray. In a small bowl, whisk together the flour, cocoa powder, and salt; set aside.

In a large bowl, beat softened butter with a mixer on medium speed until fluffy and pale, about 5 minutes. Gradually add sugar, beating until mixture is very light, about 2 minutes, then stir in the vanilla extract and espresso powder. Mix about one more minute until it's smooth.

Slowly pour in the flour mixture and mix until it just comes together. Add in the chocolate (either in chips or melted). Press dough evenly into the prepared pan. Press plastic wrap over the top and use that to smooth the dough with your hands or a spatula. Refrigerate until the dough is firm, at least an hour and up to a day.

Preheat oven to 350-degrees. Leaving the dough in the pan, use a knife to slash the dough into small rectangles and then use a fork or chopstick to poke holes in top of each bar.

Bake until set, 30 to 35 minutes. Let cool in pan on a wire rack 15 minutes, then re-cut bars. Let it cool completely then use the foil or parchment to lift out the shortbread and separate bars. Store covered up to one week.

OM NOM NOM!