Roast your own edamame to make a delicious protein addition for salads, noodle dishes, or sandwiches–or as a healthy snack by itself!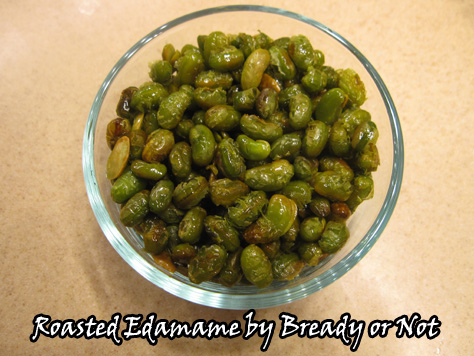 Dry edamame is expensive in stores, often sold in small bags. My local Sprouts carried dry edamame in their bin section for an awesome price and I bought it often, but then they remodeled last year and the edamame vanished. Sigh.
So I decided, heck, I'd make my own!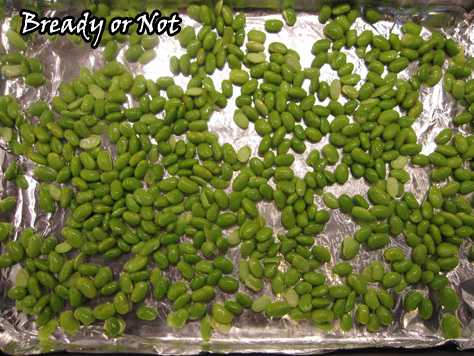 A pound bag of frozen edamame is $2-4 in stores. It takes some planning and minimal work to roast it, and you can make it as crunchy as you like. I like to keep the beans a little chewy.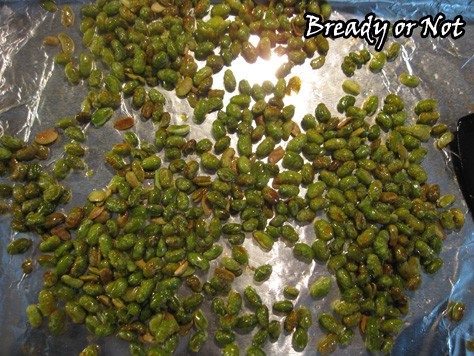 I do a lot of sweets on here, but this is the kind of food I like to do for myself as a treat. Om nom nom!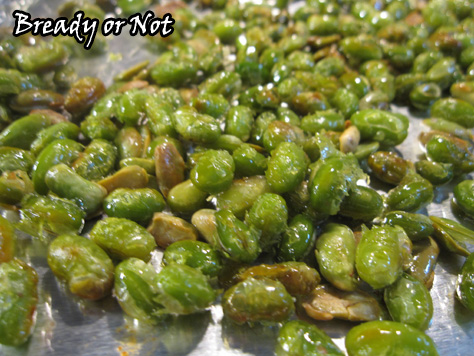 Modified from Bams Kitchen.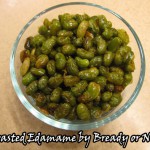 Print Recipe
Bready or Not: Roasted Edamame
Thaw and roast edamame for a cost-effective and delicious addition to salads, noodles, wraps--or as a healthy snack all by itself.
Ingredients
16

ounces

shelled edamame

1 bag, frozen

olive oil

or avocado oil

sea salt

pepper
Instructions
Take the sealed edamame bag out of the freezer and set it on a plate in the fridge to defrost overnight.

Next day, open up the bag and place the shelled beans in a colander. Rinse and sort through to make sure they are thawed. Set out towels and let the edamame sit out to dry in a single layer; blot the top with another towel. The beans should be completely dry before roasting.

Preheat oven at 375-degrees. Prepare a rimmed baking sheet with aluminum foil. Place your edamame on the sheet. Drizzle with oil and stir them for complete coverage. Add a sprinkling of salt and pepper.

Bake for 40 to 50 minutes, with breaks about every 15 minutes to stir the edamame. The longer they cook, the crispier and browner they get, so bake to preferred taste!

Eat right away, or store in a sealed container in the fridge. Roasted edamame is great as a snack, or in all sorts of dishes!

OM NOM NOM!