Make note: this recipe doesn't make sourdough bread. Instead, it uses sour cream to create tender, delicious sandwich bread that isn't the least bit sour.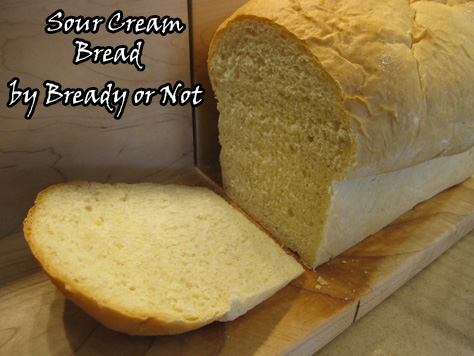 I always keep sour cream around. It's often on sale, it keeps well, and I can use it for tacos, salads, or making this bread. I actually make this bread on an almost weekly basis.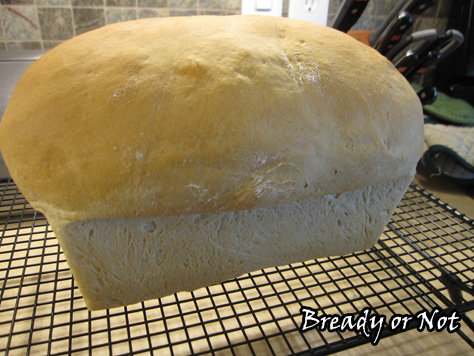 Different brands of sour cream have different consistency. That means you need to keep an eye on this in the mixing stage. If it looks lumpy, add more water. If it's looser, add more flour.
This loaf bread may be finicky, but it's worth the effort. The end result has that perfect fresh bread smell and soft texture. It makes your whole house smell cozy and happy, and does the very same to your belly.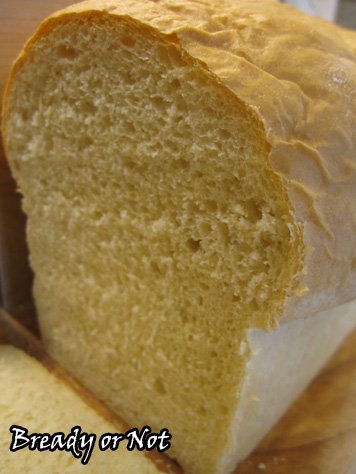 I originally found this recipe in a fabulous book, The Bread Lover's Bread Machine Cookbook by Beth Hensperger.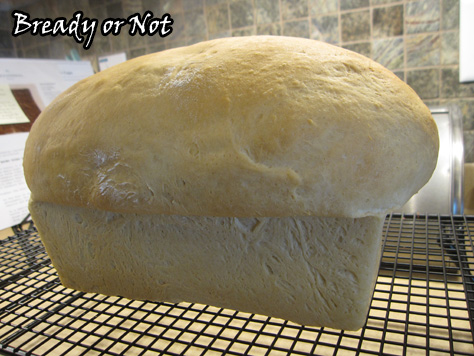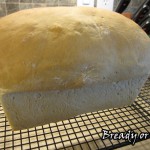 Print Recipe
Bready or Not: Sour Cream Bread
Make a loaf of delicious bread!
Ingredients
1/2

cup

plus 1 Tablespoon water

1

cup

sour cream

use nonstick spray on measuring cup

3 1/2

cups

bread flour

1

Tablespoon

light brown sugar

2

teaspoons

vital wheat gluten

1 1/4

teaspoons

salt

2 1/4

teaspoons

active dry yeast
Instructions
If you're using a bread machine, add the ingredients in the recommended order and run on dough cycle or full bread mode. I prefer to do dough cycle and bake in the oven.

If you're using a stand mixer, blend water and sour cream. In a separate bowl, combine bread flour, brown sugar, gluten, salt, and yeast. Mix wet and dry ingredients together and knead with a dough hook.
Either method: Keep an eye on the texture. If it's wet or too tacky, add more flour. If it's too lumpy or thick, splash in a tiny bit more water as needed.
Let dough rise until it has doubled, 1-2 hours. Grease or non-stick spray a bread pan.

Lightly grease a surface and dump your dough onto it. With your greased hands, form the dough into a loaf shape by gently folding. Set in the pan--or glop it in, and smooth it out (that's still a professional method, I think). Cover with lightly greased plastic wrap or a shower cap.

Let dough rise in a warm spot until it's crested to desired height, 30-60 minutes. Watch it.

Preheat oven to 350-degrees.

Bake bread for 20 minutes. Cover the top with foil to prevent heavy browning, then bake for an additional 15-20 minutes. When it's done, it'll sound hollow when tapped.

Remove bread from oven and hold it over a rack so it will gently drop out; use a spatula to carefully loosen it, if needed. If you want, you can brushed the top with some butter to soften the crust and give it a shine.

Let the bread cool at least 45 minutes before cutting. Also, you can let it cool completely and then wrap it several layers of plastic wrap before placing it in the freezer. Keeps well in freezer up to one month.