This post is part of a series on the research and worldbuilding for my new book Breath of Earth. The first part, on actual film footage of San Francisco before and after the quake, can be viewed here. 
---
Countdown to Breath of Earth's release: FIVE DAYS.
---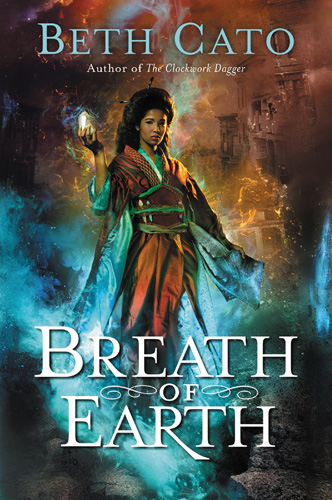 When modifying a map, it's sure nice to have a template as a base. Many historical maps are available online, but it can be quite a challenge to find ones that are high res. I was lucky when it came to my research on the city of San Francisco. It was such a large, famous city–and there is so much interest around it before and after the earthquake–that I was able to find a fantastic high res map at a genealogy website.
Breath of Earth is alt history, but I still want it as accurate as possible. That meant I also wanted cable car lines to drive down the correct streets. I found maps to depict that as well.
I took my base map and printed it across six sheets of paper. I mounted those together on a poster board and had it laminated at Fed Ex Kinkos. The lamination gave me a surface on which I could use dry erase markers.
This is when my brain almost broke.
See, my base map is at a very weird angle. It actually views San Francisco from the southeast–and the streets aren't at the correct angles, either. ARGH. I had to try to combine these two maps while not giving myself a migraine. I also referenced Google Maps quite often to help me orient myself.
Once that was done, I had to figure out where to place other landmarks in the book like the Cordilleran Auxiliary, Cy and Fenris's workshop, and the houses of important characters like Ingrid and Mr. Sakaguchi, Warden Calhoun, and Warden Thornton. Again, Google Maps–especially Street View–were essential here, and as I edited as well. If Ingrid was described as walking uphill, I wanted to make sure she was actually walking uphill! I also added an important element of my book world: airship mooring masts. I blocked off important neighborhoods like Chinatown, Nob Hill, Russian Hill, and the Barbary Coast.
This map has adorned my office for over three years now.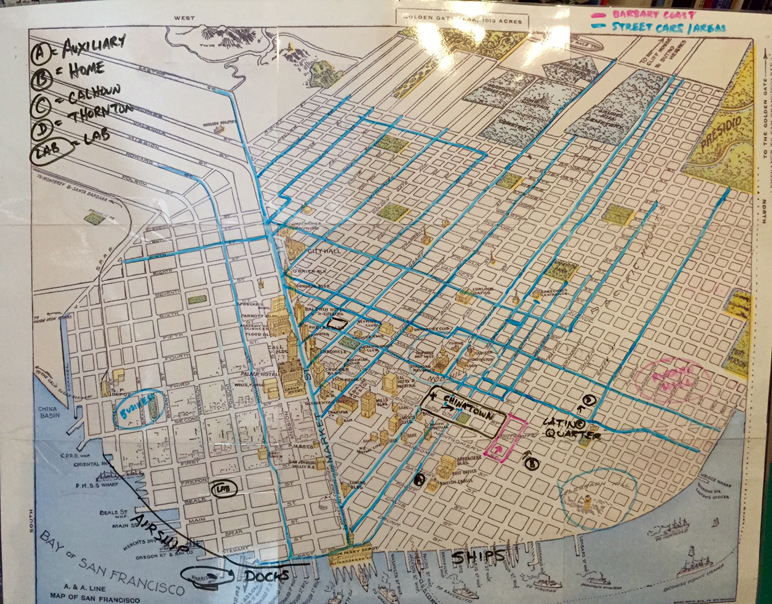 Save
Save