I'm happy to announce I'll have a story in Rhonda Parrish's next Alphabet Anthology. This one explores one of my favorite subjects: FAIRIES. I was assigned the letter Z, so I cap off the book!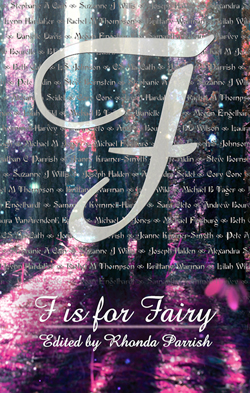 The book is now available for preorder at all of the usual places for $2.99 (2.29 in the UK); that price will go up on release day, May 7th.
Amazon.com | Amazon.ca | Amazon.co.uk | Kobo | iBooks | B&N
Add it to your wish list at Goodreads!
Book bloggers, take note! There are ARCs available on BookSprout. Please spread the word.
#SFWAPro