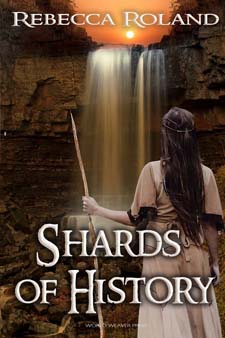 I'm happy to welcome Rebecca Roland to my site again! Shattered Fates is the final book in her trilogy with World Weaver Press. I read it as an early draft, and it was awesome. To celebrate the release, Rebecca has new covers for all three of her books. She's here today to talk about an old favorite book of hers.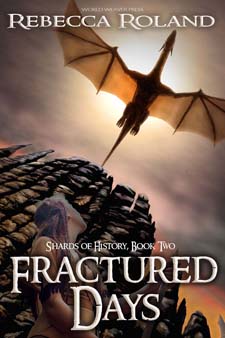 ---
Years ago when I was in grad school, a friend of mine who was a voracious reader pressed a book called Shards of Honor into my hands and said, "I think you'll like this." Eager to read a new book, I took it home and started it. And… it was slow. I read a few pages, then brought it back to her and said I couldn't get into it. "Keep it," she said. "Try it again."
I tried it again and couldn't get past the first few pages. But I held onto it because I knew if I brought it back to my friend without having read it, she'd be really disappointed in me. And I knew she wouldn't steer me wrong. Eventually, I picked it up for a third time.
I don't know what changed, but I got past the first few pages, and then barreled right through the rest of it. The book was great. Once it got going, it never let up. Shards of Honor and the next book in the series followed Captain Cordelia Naismith, but then the series switched over to her son, Miles Vorkosigan. As much as I love Cordelia, Miles is one of those characters who leaps off the page at you. He's brilliant but flawed, and he gets into the biggest messes. He's a man of honor. He's witty and romantic. He's so energetic, and he thinks so far ahead, that he keeps nearly everyone around him constantly on their toes. The other characters never knew what he was going to do, and neither did I. In short, he's a fantastic character. He's one where you can let him loose on the page, and he will write the story for you.
I love stories about unique characters. I love cool idea stories, too, but it's the characters who burrow under my skin and stay with me, and Miles Vorkosigan is my favorite by far. When I write, I try to make my characters as multi-dimensional as Bujold made Miles Vorkosigan. I try to push my characters into situations where there appears to be no coming back, and I try to make them flawed and real. There's a real joy in writing when the character is genuine and doing what they do.
I borrowed all of the books in that series from my friend. Then I went out and bought copies of my own. I've read them all several times now, and each time is just as enjoyable because there are always some details I've forgotten, or some new insight I gain.
---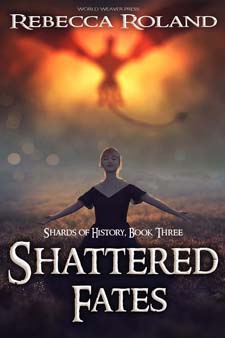 About Rebecca's book Shattered Fates:
The magic barrier protecting the Taakwa from their enemies, the Maddion, is gone. Malia, who led the Taakwa against the Maddion in the Dragon War, must convince the magical being, the changer, to repair the barrier before the Maddion invade to take revenge on her people and the winged Jeguduns who also call the valley home, even if it means reversing the healing the changer wrought for her.
Chanwa, the wife of the Maddion leader, uses the disorder created by the changer to lead a coup against her husband in a desperate attempt to ensure she and the other Maddion women are treated as equals. Her life, and the future of every Maddion woman, depends on her success.
Both women know the only way to succeed is to come together in an unlikely alliance.
Available for at Amazon, Barnes & Noble, Kobo, and direct from the publisher, World Weaver Press.