First of all, two reminders: I'm doing a booksigning at the Phoenix Metro Center Barnes & Noble on Saturday September 12th from 1-3pm. I'm also traveling to Houston on September 26th to team up with Chuck Wendig and Richard Kadrey for a signing! This is at Murder by the Book at 4:30pm. I bet there will be shenanigans.
When you were a kid, did you ever have issues with the floor turning to lava when the vacuum was turned on? I have a poem at Zetetic about this common childhood plight: "The Reason I Limp."
Rhonda Parrish interviewed me about my story in B is for Broken.
Over at A Dribble of Ink, I'm listed in great company as A Foodie Fantasy Author.
I'm also listed as a Not-So-Invisible Ninja at Charles Stross's Antipope site–because some daft guys still insist that there are no women writers in science fiction and fantasy. I don't know how to explain their blindness, either. But then, I'm also mystified by people who can stay awake during baseball games.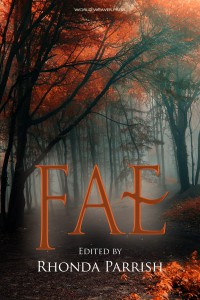 My story from last year, "The Cartography of Shattered Trees," is still getting attention along with other stories in the FAE anthology. Jorie Loves a Story has incredibly kind things to say.