Well, it's now time for people to vote for the annual Locus Awards. As you might recall, Clockwork Dagger ended up as a finalist for 1st Novel last year; it'd sure be nifty to make the final ballot again.
The work I want to emphasize is my Nebula-finalist novella, Wings of Sorrow and Bone. If you 1) read it, and 2) liked it, please type it in under the novella category and add a rank!
One thing that sets these awards apart from the other major genre awards is that ANYONE can vote. All you need to do is fill in your name, email, and vote in whatever category you want. The ballot is huge. You don't have to fill in everything.
Take a look and vote! The deadline is April 15th.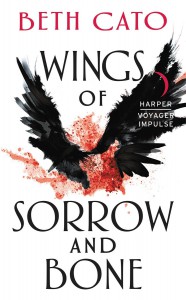 #SFWAPro