Beneath Ceaseless Skies just published a new story of mine called "The Blighted Godling of Company Town H." It's about manufactured gods, bureaucratic magic, and nuclear waste. It can be read online for free–and you can download or play the story narrated by the wonderful Tina Connolly!
That's not all! Beneath Ceaseless Skies is also hosting a giveaway of my story collection Red Dust and Dancing Horses. To quote the details:
This giveaway will take place Wednesday Jan. 9 on the BCS Twitter feed @BCSmagazine. It will run from 2 PM EST until 5 PM EST.

To enter, all you need to do is tweet what your favorite fairy story from BCS is.
If you haven't read any stories at BCS, this is a great time to start! My previous story there qualifies, and the contest page lists a number of their other fairy tale stories. Good luck–and happy reading!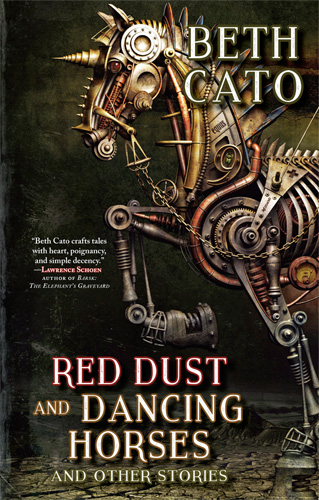 #SFWAPro