First of all, book news!
The Barnes & Noble Sci-Fi & Fantasy Blog had awfully nice things to say about The Clockwork Dagger and The Clockwork Crown: "Indeed, one of the things I find so winning about Octavia is her incredible compassion. When her enemies are hurt, she tends to them, as well as to her friends and strangers. She's not a sap; she knows, the way doctors do, that triage is often necessary. The Clockwork Crown… provided a very satisfying conclusion to an excellent duology."
I also have a Goodreads giveaway for The Clockwork Crown that ends Monday night! That's TONIGHT! So enter and spread the word. Scroll down to find the widget.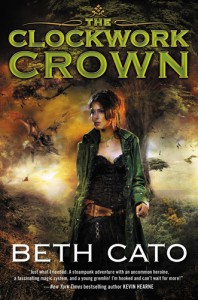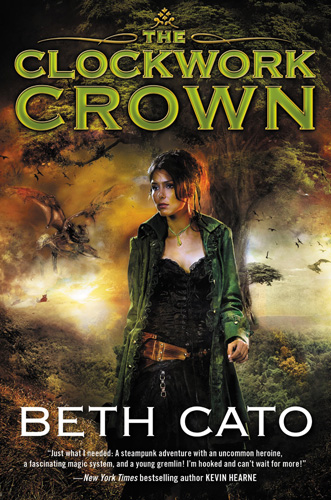 Now, to the subject from the headline. I haven't had much time to write new stories this year, but I have made an extra effort to seek out reprint markets. This has turned out surprisingly well. It amazes me that stories that were rejected five, ten times on initial submission are now selling multiple times as reprints–and for a heck of a lot more money, too.
Last week I shared the news about "Red Dust and Dancing Horses" in For Want of a Horse." That same story will also be appearing next year in 2016 Young Explorer's Adventure Guide. That's right, a middle-grade adventure anthology! How cool is that?! Plus, it's very girl-positive, and that makes me REALLY happy. There will be a Kickstarter to expand the anthology; I'll post more about this soon!
I also sold a reprint of my science fiction story "Overlap" to Science Fiction Short Stories from Flame Tree Press. They are publishing this as a deluxe hardcover–the book itself looks gorgeous! Plus, I'm tickled to share the anthology with several friends as well as classic authors like Arthur Conan Doyle, Mark Twain, Jules Verne, and Jack London. This book will actually be out in the next few months–in time for Christmas!
Now here's the giveaway link for The Clockwork Crown, as promised!