I'll be at the Metro Center Phoenix Barnes & Noble location this Saturday December 6th from 1-3pm. If you're in the area, please drop by! I'll sign copies of The Clockwork Dagger (or any of my anthologies or zines or Chicken Soups) that you bring in or buy there.
Plus, you know me… there will be baked goods. I'm making Biscoff Fluffernutter Bars, plus a Betty Crocker mix for gluten-free chocolate chip cookies.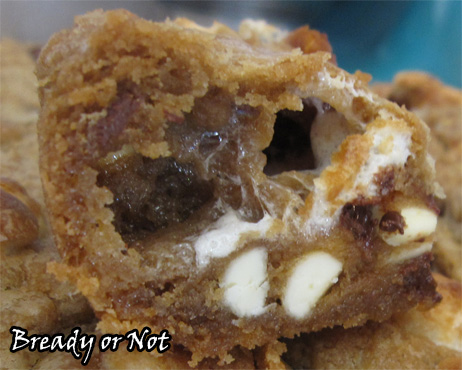 Books! Cookies! Add a cuddly cat*, and you'll set for the day.
[*cat not included in booksigning.]