Welcome
I'm a writer of novels, short stories, essays, magazine articles, and poetry. Most of my writing is in the realm of speculative fiction--fantasy, science fiction, and subgenres therein. Since technology hasn't created a way for me to beam fresh baked goods around the internet (yet), I invite you to instead browse my published material online in the bibliography.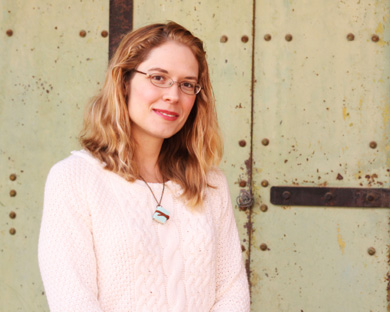 The Catch A Star As It Falls Blog is updated several times a week with publication news, cookie recipes, and somewhat-coherent ramblings.
If you're curious about who I am, head over to the biography section. That's also where you find out how to contact me.
To summarize my background: I'm a girl from Hanford, California (and no, that's not near L.A. or San Francisco) who married a Navy sailor and moved from coastline to coastline. Now that sailor is a happy civilian, and we're settled down in scalding-hot Arizona. Our son is number-obsessed and our cat is large enough to create gravitational pull. I bake. I write. I dance, badly.
Latest News
Welcome to my site! As always, lots of stuff going on...
News
My novel The Clockwork Dagger is due out September 16, 2014. What's it about? Well...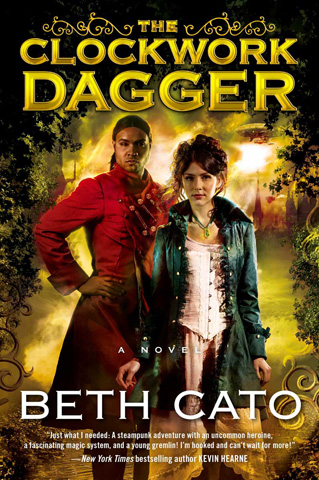 Full of magic, mystery, and romance, an enchanting steampunk fantasy debut in the bestselling vein of Trudi Canavan and Gail Carriger
"The Clockwork Dagger was just what I needed: A steampunk adventure with an uncommon heroine, a fascinating magic system, and a young gremlin! I'm hooked and can't wait for more Octavia and Leaf!" —New York Times bestselling author Kevin Hearne
Orphaned as a child, Octavia Leander was doomed to grow up on the streets until Miss Percival saved her and taught her to become a medician. Gifted with incredible powers, the young healer is about to embark on her first mission, visiting suffering cities in the far reaches of the war-scarred realm. But the airship on which she is traveling is plagued by a series of strange and disturbing occurrences, including murder, and Octavia herself is threatened.
Suddenly, she is caught up in a flurry of intrigue: the dashingly attractive steward may be one of the infamous Clockwork Daggers—the Queen's spies and assassins—and her cabin-mate harbors disturbing secrets. But the danger is only beginning, for Octavia discovers that the deadly conspiracy aboard the airship may reach the crown itself.
It can be preordered on Amazon, Barnes & Noble, and Powell's. It's also listed on Goodreads.
The first chapter can be read on Tor.com!
###
Daily Science Fiction published my flash fic "Measures and Countermeasures".
My story "Stitched Wings" can be read over at Beneath Ceaseless Skies.
My flash story "Cold Beyond White" is in Stupefying Stories Showcase #13.
If you love superheroes, check out my hockey story "Hat Trick" in Oomph: A Little Super Goes a Long Way.
My recent poetry publications include Apex Magazine, Niteblade, Tales of the Talisman, Mythic Delirium (twice), Polu Texni, NewMyths.com, and two in Metastasis: An Anthology to Support Cancer Research.
Forthcoming conventions
LepreCon in Mesa, Arizona May 10th.
Phoenix Comicon in Phoenix, Arizona June 5-7, 2014
World Fantasy Con in Washington, D.C. November 6-9, 2014