Welcome
I'm a writer of novels, short stories, essays, magazine articles, and poetry. Most of my writing is in the realm of speculative fiction--fantasy, science fiction, and subgenres therein. Since technology hasn't created a way for me to beam fresh baked goods around the internet (yet), I invite you to instead browse my published material online in the bibliography.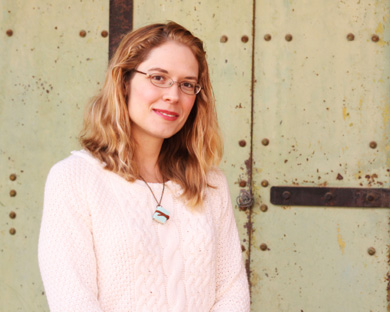 The Catch A Star As It Falls Blog is updated several times a week with publication news, cookie recipes, and somewhat-coherent ramblings.
If you're curious about who I am, head over to the biography section. That's also where you find out how to contact me.
To summarize my background: I'm a girl from Hanford, California (and no, that's not near L.A. or San Francisco) who married a Navy sailor and moved from coastline to coastline. Now that sailor is a happy civilian, and we're settled down in scalding-hot Arizona. Our son is number-obsessed and our cat is large enough to create gravitational pull. I bake. I write. I dance, badly.
Latest News
Welcome to my site! As always, lots of stuff going on...
Recent publications
Huge, spectacular, earth-shattering news: My steampunk novel THE CLOCKWORK DAGGER and its sequel have sold to HarperCollins Voyager. Tentative release date for #1 is late 2014!
The official announcement: Beth Cato's THE CLOCKWORK DAGGER, the first in a steampunk series about a healer whose tremendous powers sweep her into a world of palace intrigue, covert military operations, and the mysterious order of spies called the Clockwork Daggers, to Diana Gill at Voyager, in a two-book deal, by Rebecca Strauss at DeFiore and Company.
###
If you love superheroes, check out my hockey story "Hat Trick" in Oomph: A Little Super Goes a Long Way.
My story "Toilet Gnomes at War" has been reprinted in Coffee: 14 Caffeinated Tales of the Fantastic, available in print and Kindle.
Two of my nonfiction stories are in new books out from Chicken Soup for the Soul--"Strength in Numbers" in Chicken Soup for the Soul: Just Us Girls and "I Pledge Allegiance" in Chicken Soup for the Soul: Think Positive for Kids.
My recent poetry publications include Polu Texni, NewMyths.com, and two in Metastasis: An Anthology to Support Cancer Research.
Dream publication alert! My story "The Sweetness of Bitter" is in issue #35 of Intergalactic Medicine Show.
My poem "What We Carry" is in issue #6 of inkscrawl..
Forthcoming publications
The biggest news of all: my novel The Clockwork Dagger (HarperCollins Voyager) will be released in September! More details to come!