Eat your coffee in these Chewy Coffee Cookies, and get your day off to the right start.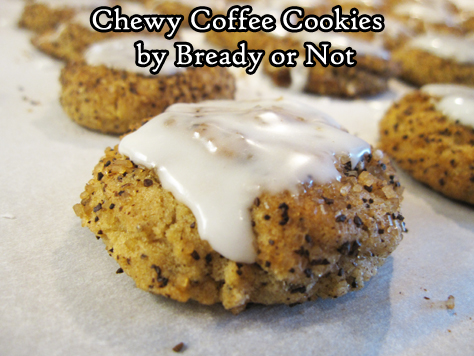 These cookies are chewy with a slight crunch, with the outside pleasantly crusted with turbinado sugar and coarsely-ground coffee.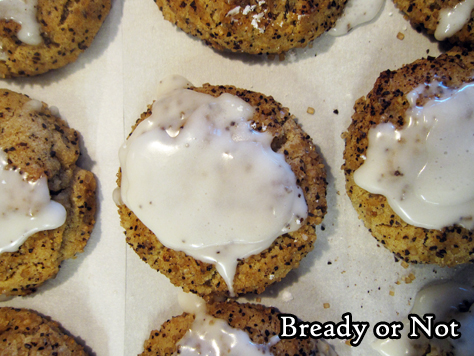 My husband's work lives on coffee. It probably runs through people's veins. Needless to say, they liked these cookies.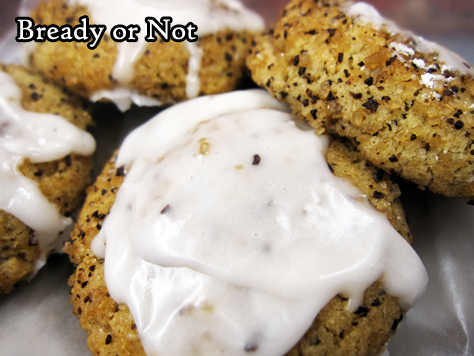 These are the sorts of cookies that are good for breakfast, snack, or a party spread. Just maybe an event early in the day because, you know, caffeine.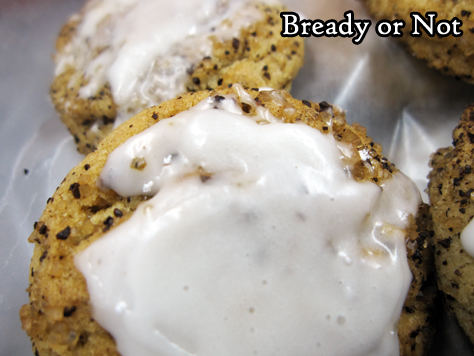 I am told these cookies also taste good with coffee. Who knew?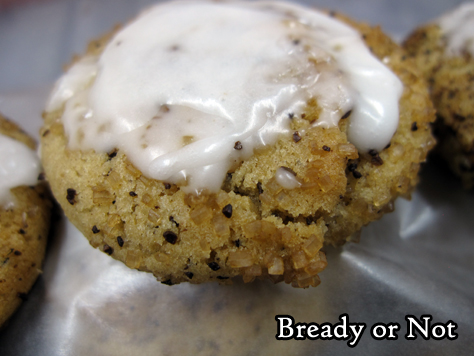 Modified from Food network Magazine December 2017.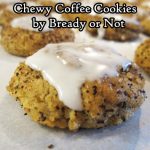 Print Recipe
Bready or Not: Chewy Coffee Cookies
These chewy, slightly crunchy goodies are perfect for the coffee lover!
Ingredients
Cookies
3

Tablespoons

coffee beans

coarsely ground

1/3

cup

turbinado sugar

1 1/2

cups

all-purpose flour

1/2

teaspoon

salt

1/2

teaspoon

baking powder

1/4

teaspoon

cinnamon

1/2

cup

unsalted butter

room temperature

1

cup

brown sugar

packed

1

large egg
Glaze
1 1/3

cup

confectioners' sugar

3

+ teaspoons milk

or water
Instructions
Preheat oven at 350-degrees. Line baking sheet with parchment paper.

In a small bowl, combine 1 Tablespoon of ground coffee with the turbinado sugar. Set aside.

In another bowl, mix the rest of the coffee with the flour, salt, baking powder, and cinnamon.

In a big bowl, beat together the butter and brown sugar until light and fluffy; using beaters, about 3 minutes. Add the egg. Gradually stir in the flour mixture.

Drop a teaspoon of dough into the coffee and raw sugar, and roll to cover. Place on parchment with two inches of space to allow for spread.

Bake for 12 to 15 minutes, until set but still soft. Let cool on pane for 5 minutes, then transfer to a rack to fully cool.

Once all of the cookies are baked, make the glaze. Stir together the confectioners' sugar and liquid of choice until the glaze is thick but spreadable. Use the back of a spoon to glaze each cookie. Let set about 15 minutes before packing in sealable containers, wax paper between the stacked layers.

OM NOM NOM!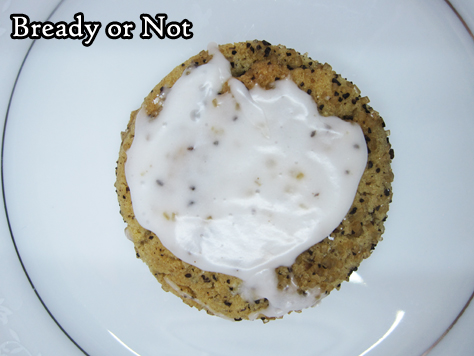 Read More
I review everything I read and post reviews on Goodreads and LibraryThing. That's not enough. Good books are meant to be shared. Therefore, I'm spotlighting some of my favorite reads here on my site.
Miss Violet & the Great War by Leanna Renee Hieber
out this week; order at Indie Bound, B&N, or Amazon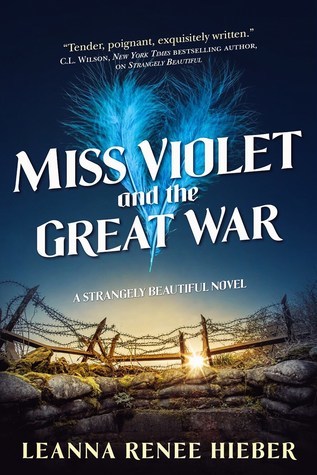 I received this book through NetGalley.
Hauntingly hopeful, Miss Violet & the Great War explores the tragedy of the first World War with poetic grace. I found this not to be a book to blaze through in one sitting, but one to savor and appreciate in little bites. That's not to say it's a slow read, either. This is a book that felt like immersing myself into a cozily hot bath.
I've read one of the related books in Hieber's world, The Eterna Files, and that was a few years ago now. I jumped into this fourth book in the current series and had no problem following along, and I immediately loved a number of characters. While The Eterna Files seemed to be more of a supernatural mystery to me, Miss Violet & the Great War comes across as more like a spiritual gothic in the very mode of early 20th century novels.
Though the book is about the horrific aspects of war, Hieber's main focus is on the goodness and creativity of humanity. I'm rather left in awe by the grace of how she handled that. Miss Violet grows up haunted by visions of the War to come throughout her childhood, and prepares herself with intelligence and practicality; so many books are plagued by impulsive protagonists, and it's refreshing to encounter one with such thoughtfulness and diligence. The latter half of the book is in the War itself, with battles of physical and spiritual natures.
I highly recommend this to readers interested in the Great War and historical fiction with a fantastical bent.
Read More