I'm happy to welcome back author Wendy Nikel for the release of the 3rd book in her time-traveling novella series with World Weaver Press. The Cassandra Complex is out TODAY. Be sure to print out her previous recipes for Continuum Coffee Cupcakes and Grandmother Paradox Cherry Cupcakes.
The third book in my Place in Time novella series, THE CASSANDRA COMPLEX, is now out into the world, which means it is once again time to make some celebration cupcakes!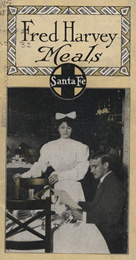 My original plan was to use one of the original Harvey Girls recipes, which have been collected online by Stephen Fried in the Harvey Girls Cookbook Project. The Harvey Girls were waitresses who worked at one of the "eating houses" (and later dining cars) of Fred Harvey, a restaurant pioneer of the late 19th and early 20th centuries. His goal was to serve good food to people traveling west on the new railroad lines, and he was very successful in doing so, thanks in part to the thousands of women who came out west to serve his food – including the protagonist of my story, Cass.
I soon found out, though, that in trying to bake from a classic recipe like this one for Homemade Blueberry Cake, I was biting off a bit more than I could chew. Even after doing all the math to figure out how much 5 ounces of sugar is in tablespoons and how much 1 gill of milk is, my dough didn't rise as it was supposed to, and I ended up with a sticky mess.
It was time for Plan B. I pulled out a tried-and-true cupcake recipe, made some tweaks, and created a chocolate cupcake, topped with blueberry frosting and fresh chocolate-covered blueberries for my own version of a blueberry cake.
I started by melting down some chocolate chips with a tiny bit of coconut oil. I created my garnishes by dropping a nickel-sized dot of chocolate on waxed paper, then stacking five blueberries together and sprinkling with sea salt before throwing them in the freezer. These are some of my favorite snack treats, so I made a couple extra.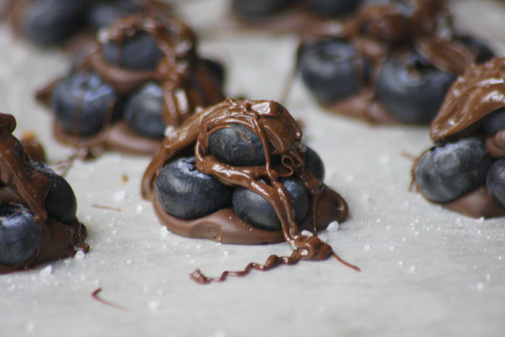 After that, I started on the cupcakes, mixing the dry ingredients (flour, cocoa, and baking powder) in one bowl and the wet ingredients (sugar, butter, and eggs) in another before combining them together, along with some milk. These then went in cupcake trays with a couple chocolate chips on top, and went into the oven for 16 minutes at 350 degrees.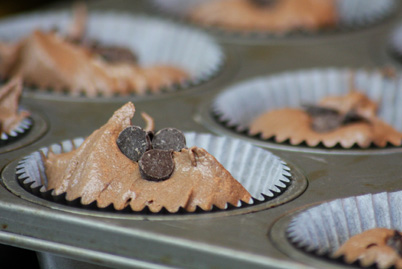 While those were cooling, I made up my blueberry frosting. I started by blending a cup of butter until it was smooth and then alternated adding powdered sugar and blueberry pie filling until I had the consistency I wanted. I loved the color the blueberries turned the frosting – a perfect match for my new book!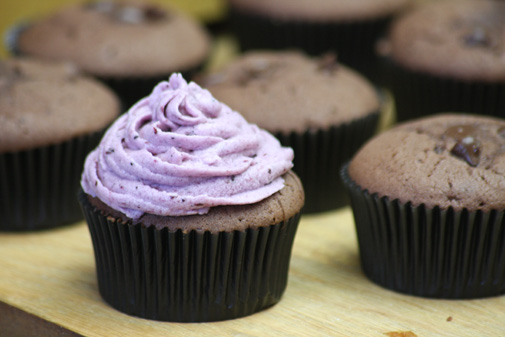 Then, it was time for my favorite part: decorating! I added two kinds of sprinkles to the top.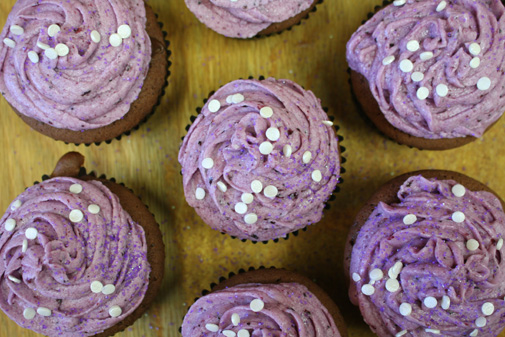 And, for the final touch, I pulled my frozen chocolate-covered blueberries out of the oven and plopped them on top. And there you have it: a tasty treat for an afternoon of train riding, reading, or traveling through time.
---
About The Cassandra Complex:
Cass is a 22nd century university student who – like most young adults – has always believed her parents were a bit stuck in the past. But on her eighteenth birthday she learns exactly how true this is: not only are her parents time travelers, living in an era different than either was born in, but now, to ensure that history plays out as it's supposed to, she must travel to the year 1914 to live out her adult life.
Cass isn't the type, though, to just sit back and watch while all the tragic events she's learned about in her history courses play out in front of her. Not when she's the only one in the world with the foreknowledge – and determination – to change it.
The Cassandra Complex: Amazon | Barnes & Noble | iTunes/Apple Books | World Weaver Press
About the author:
Wendy Nikel is a speculative fiction author with a degree in elementary education, a fondness for road trips, and a terrible habit of forgetting where she's left her cup of tea. Her short fiction has been published by 
Analog, Nature: Futures
, 
Podcastle
, and elsewhere. Her time travel novella series, beginning with 
The Continuum
, is available from World Weaver Press. For more info, visit 
wendynikel.com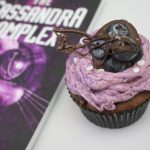 Print Recipe
THE CASSANDRA COMPLEX Chocolate Blueberry Cupcakes by Wendy Nikel
A chocolate cupcake with blueberry buttercream frosting, inspired by THE CASSANDRA COMPLEX by Wendy Nikel
Ingredients
Cupcakes:
1 2/3

cup

all-purpose flour

1/3

cup

cocoa powder

1

teaspoon

baking powder

1

cup

sugar

1

cup

butter

4

eggs

3

Tablespoons

milk

chocolate chips
Frosting:
1

cup

butter

4

cups

confectioners' sugar

6

Tablespoons

blueberry pie filling
Topping:
Blueberries

Melted chocolate chips
Instructions
Preheat oven to 350 degrees F.

Sift together flour, cocoa, and baking powder.

In separate bowl, blend sugar and butter.

Add eggs to sugar mixture one at a time.

Gradually add the dry mixture and milk into the sugar mixture until well blended.

Fill cupcake liners half full, add a few chocolate chips on the top, and bake for 15-17 minutes. Let cool.

Melt chocolate chips and make nickel-sized dots on waxed paper. Create a pyramid of blueberries on each dot, with 4 berries on the bottom and 1 on the top. Drizzle melted chocolate over them, sprinkle with sea salt, and freeze.

Beat butter until creamy. Alternate adding 1c powdered sugar and 2T pie filling, mixing well after each addition, until all ingredients are mixed in.

After cupcakes are cool, frost and top with frozen blueberries and sprinkles. Enjoy with a good book!