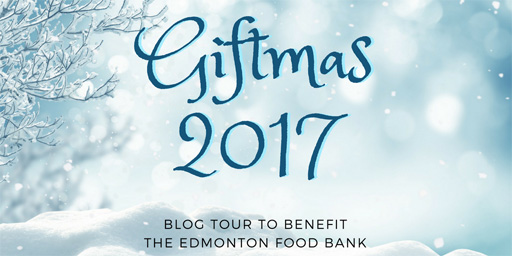 Rhonda Parrish has organized the Giftmas Blog Tour to benefit the Edmonton Food Bank. You can also enter to win loads of prizes! Scroll down to find a Rafflecopter giveaway.
The theme of Giftmas this year is to "Shine a Light." Therefore, I am sharing a memory of foggy darkness… and the light of home that awaits.
---
I grew up in the San Joaquin Valley of California, a broad swath of terrain that was once grassland and marshes, now converted to agriculture. Each winter, a phenomenon called tule fog occurs often from November through February. Think of horror movies that feature fog–a completely impenetrable cloud where the world ceases to exist beyond five feet, where driving at night requires that a car door be held ajar so that the driver can follow the painted lines directly below.
The fog is at its worst soon after a rain, though it can happen any time through the winter, as the land remembers it once was swamp and radiates moisture. The fog often lingers into the morning, too. When I went to school, I never experienced a snow day, but I often had foggy day schedule, where school didn't start until about 10am. Sometimes the fog was still awful at that time, too. Those are the kinds of days where people avoid driving, if they have any choice. Car accidents are inevitable. Every few years, there are disastrous pile-ups on I-5 or Highway 99, some involving as many as a hundred cars.
As a child, the fog both awed and terrified me. Driving through it was the stuff of nightmares. The car rolling along at a mere ten miles an hour, Christmas lights and street lights nonexistent. Hoping that no one was walking in the fog, that no cars flew at us out of the ether.
Waiting, praying, for the faint lights of home to glimmer at the end of the driveway.
Home felt especially welcoming on those cold, isolating, foggy nights. It provided a refuge where my heart could resume a placid rhythm, where I could warm myself by a crackling fire. Where I was safe, supper awaiting in a hot crockpot.
Not everyone has that refuge, that hot food to await them after the strain of the day. That's why I'm asking for you to contribute to the Giftmas fundraiser–and to your local charities, too. Everyone everywhere needs some help and hope. We need that faint light that penetrates the fog.
#SFWAPro